Isn't it true that we don't judge a book by its cover? We certainly do! Whether it's the menu of food at a fine restaurant, the display of in-store clothes or the latest technology device, people tend to adore well-designed objects. Websites, particularly in the ecommerce area, follow the same idea. If you want to keep your customers on your ecommerce site, you definitely should consider making yours the best ecommerce website design. 
List of 8 Best Ecommerce Website Designs
Here are some of the most successful ecommerce website designs to help you get started with your online business. These website designs can inspire you a lot since they are jam-packed with the newest design elements and business tools. 
Take a look at Frans Hals Museum's website if you want to create a vibrant eCommerce shop. Bright colors are used to produce an appealing website design that does not distract users from the most important content.
The website is also very user-friendly. If you're unsure what event to attend, the search tool can suggest an exhibition based on a term you choose from a drop-down menu.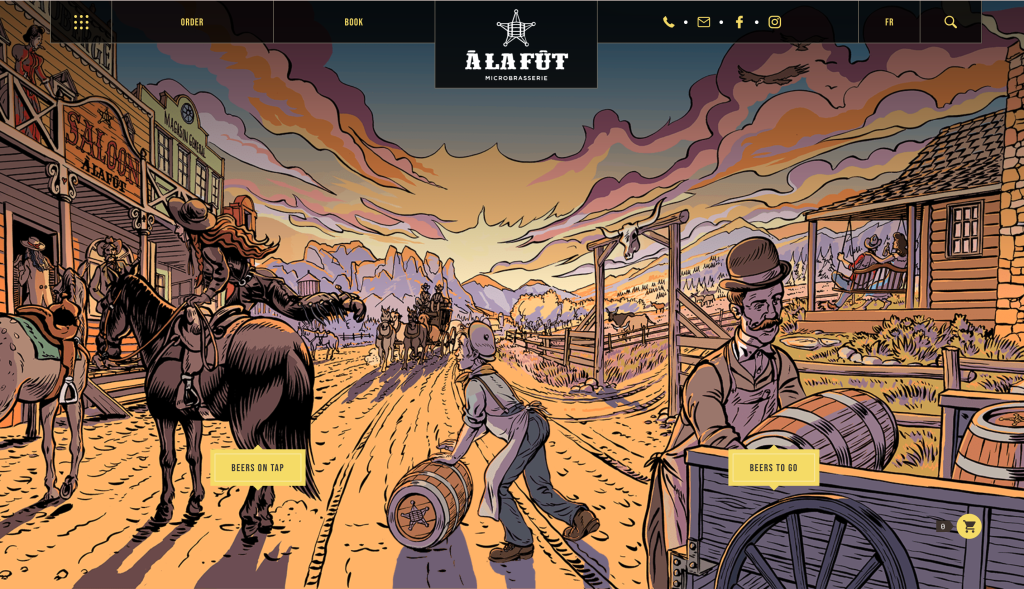 À la Fût's website, while primarily a restaurant website, also has an eCommerce area where guests may purchase items and craft beer products.
The checkout procedure in particular sticks out. When you click the cart button, you'll be sent straight to the checkout page, saving time on loading.
Customers may track their progress by separating each step of a transaction into tabs. It's possible to go back to the previous tabs after filling in all the details to double-check the information.
Consider Welly for ideas if you want to create a simple internet business. Its user interface is simple and uncluttered, with plenty of white space. Thus, readability of the website is improved by a well-implemented typographic hierarchy, which makes it simple for clients to comprehend what the company is all about.
The color palette is also noteworthy; and the color scheme helps users focus on important aspects such as call-to-action (CTA) buttons. This is a great way to increase your conversion rates.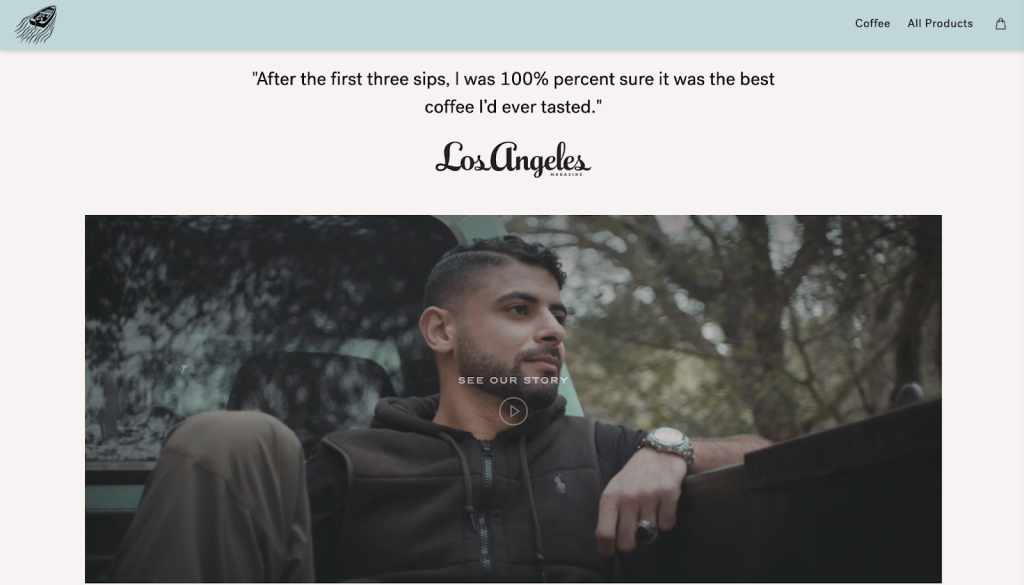 The website for Port of Mokha is an excellent example of designing a website around an engaging brand narrative. It includes a video on the top of the homepage to tell customers about their story.
The website employs a typographic hierarchy to ensure that the copywriting receives the attention it deserves.
Furthermore, there is a plethora of social evidence to help the brand's image, ranging from a testimonial slider to a display of quotes from reputable media.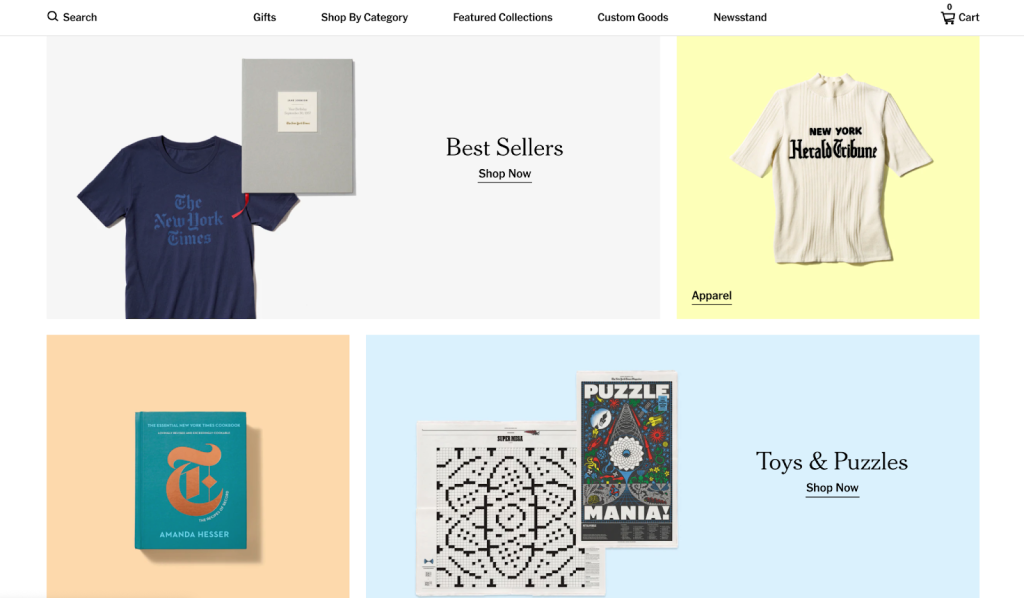 New York Times' ecommerce website is one of the best ecommerce website designs. The website's design is modern and simple, but goes well with the style of the newspaper. 
It has fewer graphics and less useless information, resulting in a more smooth user journey. The key to success is easy navigation, fewer clutter, and greater relevance.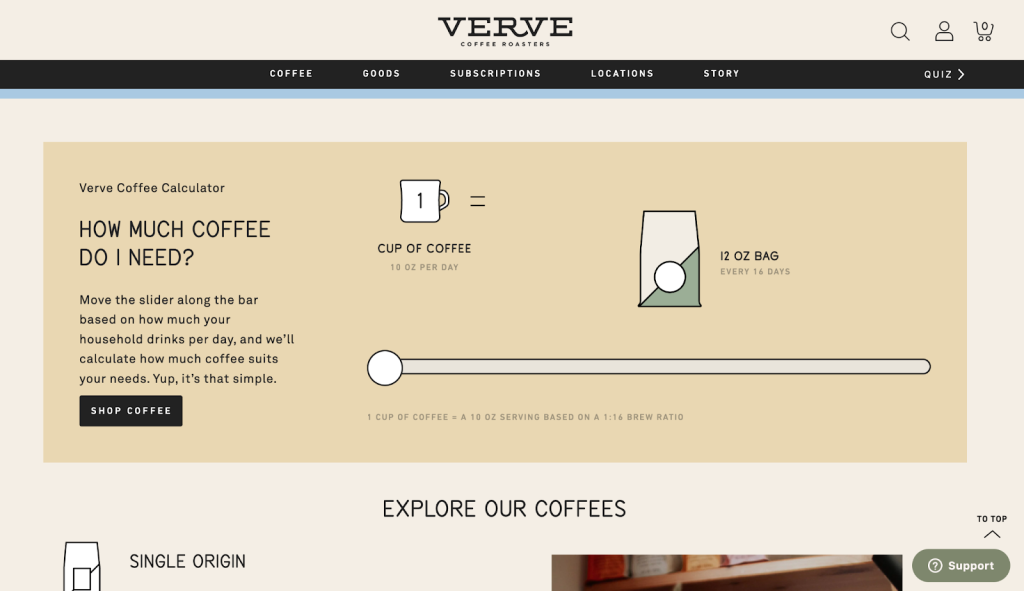 Customers are also kept on the website by the online coffee retailer's use of intriguing wording and stunning pictures. 
The use of functions that help customers interact with the product may leave an instant impression on them.
Customers will be enticed to buy even more if they can take advantage of free delivery and the flexibility to add items to their basket right away.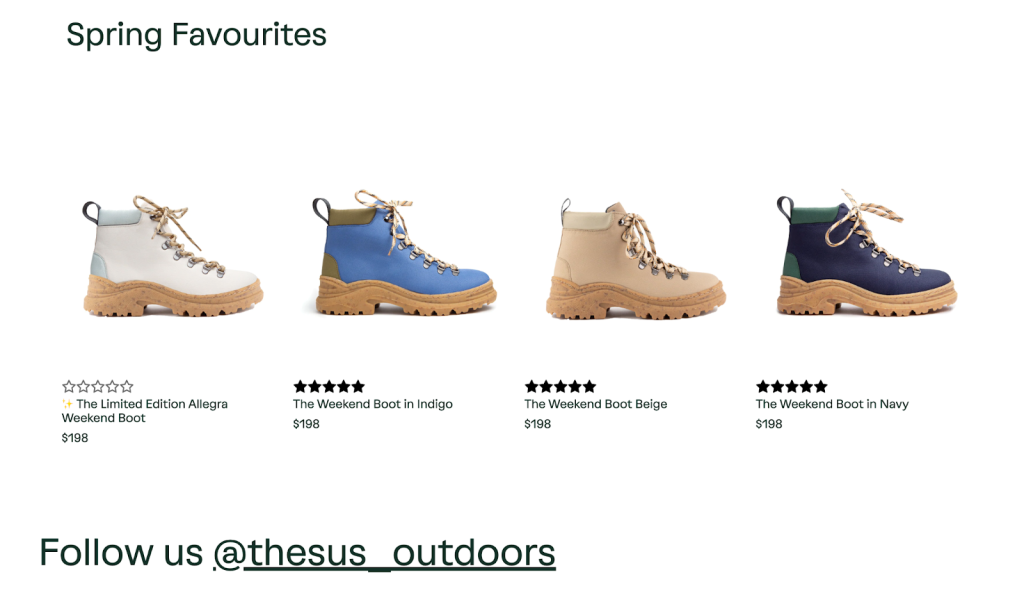 Alice & Whittles is a sustainable shoe retailer, whose online site offers clients a stress-free shopping experience. It emphasizes its shipping and returns policies, as well as the ability to pay in installments if customers cannot afford to pay in full right away. 
On the landing page, there's also a chatbot that consumers can use to obtain rapid answers to their inquiries, which builds trust and encourages them to buy. The site's rating function is also a helpful element to boost customer satisfaction.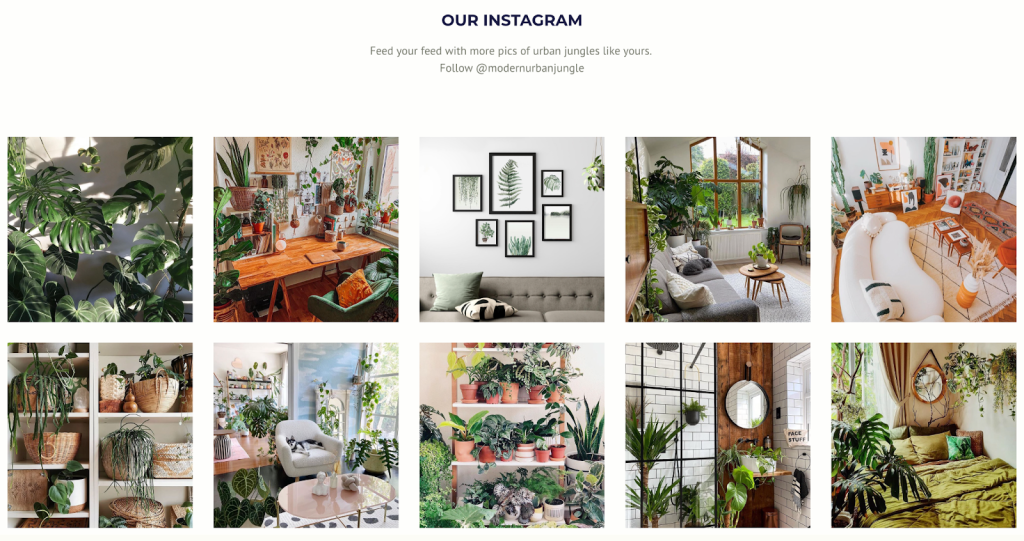 Modern Urban Jungle is a must-visit store for plant-lovers. With an inviting color palette and excellent photographs, the site has a new and appealing overall design. This ecommerce store's design, from the layout to the product photos, fulfills the brand promise of bringing the outside in with decoration, homewares, and gifts.
Build Your E-commerce Website Today
HBLAB JSC, with almost 10 years of experience building e-commerce websites for enterprises of all sizes. The websites would include all the features that are necessary for a customer's online shopping experience. Moreover, we can customize other functions which stand out from other sites selling the same kind of products.
Let us build your most satisfied e-commerce website today!