84 percent of today's consumers believe that a company having a website will be more credible than those with merely social media pages. Having an amazing website is a cost-effective approach for any company to become more visible to your customers. In this post, you'll find exactly what you need to do when looking for the best website development company.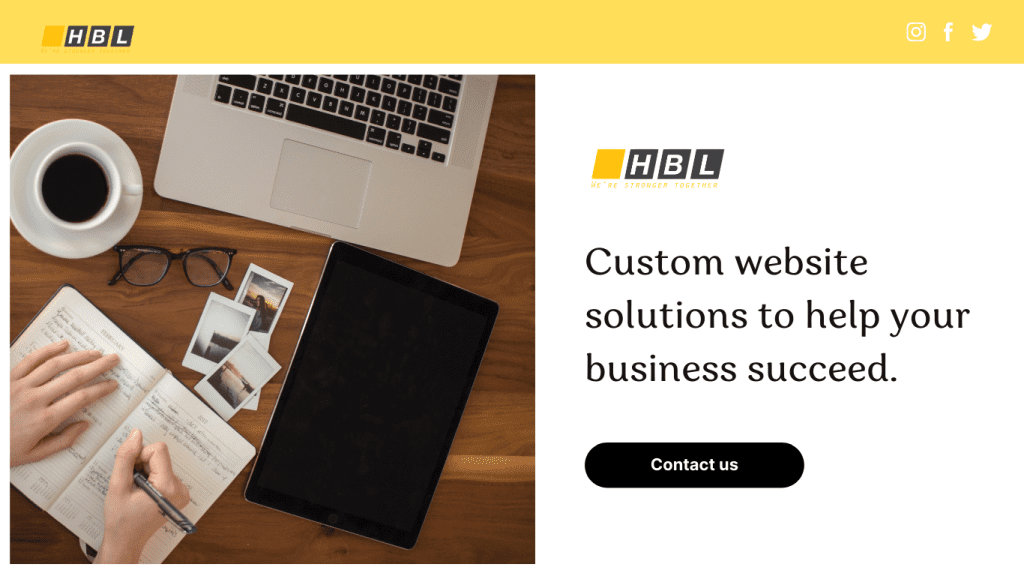 What Services Does a Website Development Company Provide?
Choosing the right type of website is crucial to the success of your company. Nowadays, there are billions of digital websites, which each contain its advantages and disadvantages. Here are 3 main types of websites you should consider for your business.
Many businesses utilize these sorts of websites since they are quick and inexpensive. You've probably heard of WordPress, which provides a selection of customisable website layouts. 
However, template-based websites do have certain limitations. Template-based websites have flexibility to make changes and make them seem unique, but it will look similar to the sites that utilize the same template.
The goal of custom web development is to create a unique website with distinct capabilities. All of its components are designed to merely fit your own business.
Custom-built sites may save you considerable time in the future since they're easier to update and upgrade in accordance with changes in your business goals. It may take longer to develop the site at first, but your site will be worth the effort.
E-commerce sites may be developed based on a template or a custom one. Both types will consist of online stores' catalogs, shopping carts, and digital payments. An effective ecommerce website builder can help you set up a beautiful, user-friendly online store. You can thus impress your customers and start making sales.
E-commerce site builders go through a series of stages to develop. You should keep in mind that not every website development company is capable of handling all stages. You may come across organizations that just give back-end or front-end services. It seems unusual to construct a website with the cooperation of many partners. 
There do exist organizations that specialize in full-cycle web development. Aside from development and design, these firms have numerous departments. They also have sections for project management and quality assurance testing. Because different experts will be involved during the process, this seems the most convenient but also the most costly choice.
How to select the most suitable website development company for your business step-by-step
To choose the best website development business, there are a few things you should know in advance. Here is the 5-step-guide to help you with your search while looking for the finest web development service.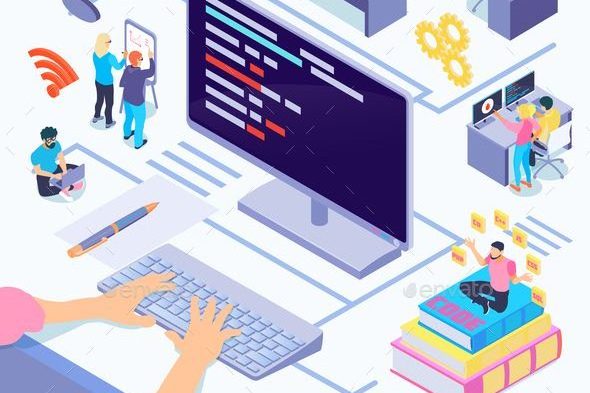 1. Start with a research
An effective way to begin with is using a search engine. You can see tons of companies' website information and examples of their work all in one location.
Web custom companies may offer various services, from developing and designing, updating and upgrading, or even IoT. From the first few pages, you can tell which organizations are suitable for your business goals, and which are most accessible and optimized as they appear at the top of search results. 
Make a list of website development companies that you think are suitable for your website. Include recommendations from your friends who have worked with a website development agency in the past if any. 
2. Check the companies' websites
In order to narrow down your website list, do a quick visit to the companies' websites or other digital presence. You may find each company's own projects, portfolios, previous customers, corporate culture and other documents.
Check out the portfolios to see if the company works smoothly or not. The portfolio is the place that gathers all the information of the business, including what they offer and examples of past work.
3. Read through their blogs
These brief articles might provide you with more in-depth information about the company and other initiatives they are working on. The blog content they write can also demonstrate how knowledgeable the organization is on specific fields.
Blogs can also assist you in further evaluating the company's best practices. Examine how they write and present valuable information, as well as how easy it is to read and participate with their blog articles as a customer. 
When you're done, narrow down your list of website development companies.
4. Contact the shortlisted enterprises
You can contact your top picks that you've narrowed down for your choices. While some businesses may appear to be fantastic on digital websites, your business goals and requirements might lead to a different story.
Great website development businesses will take the time to completely grasp the clients' needs. This demonstrates their strong capacity, communication, and a dedication to generating high-quality work that is consistent with your digital identity.
It will be of help if you have a clear vision of what you want to be on your website, as well as what you don't want to see on your website.
Visiting your competitors' websites, evaluating theirs, and thinking back to your own website is an effective method to figure out these preferences.
5. Prepare questions to ask the companies
Preparing the questions to ask in advance can provide you with an overview of what you need to know and avoid missing any important information. Here are suggestions for the questions to ask a website development business when contacting them:
Do you have web development case studies? 
What are the stages of your website development process?
What kind of software are you using? 
What's your pricing strategy? 
How long does it take to fully complete the project?
Is it possible to make revisions during the project implementation phase?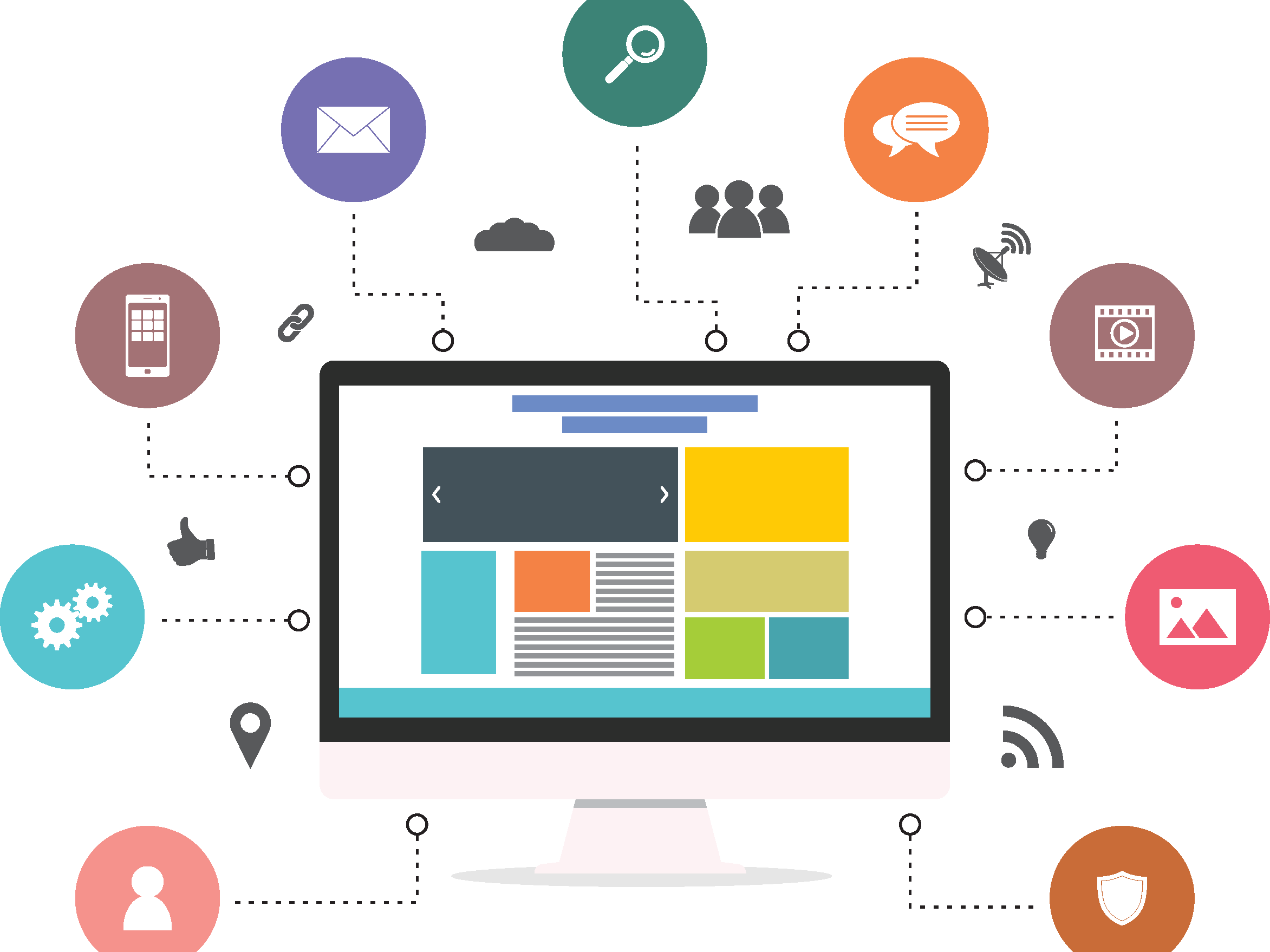 Wrapping up
In this digital era, the key to a successful product launch is selecting the most suitable web development firm. Therefore, knowing what questions to ask, where to find answers, and what to look for while searching hundreds of web design and development agencies is really important.
To prevent selecting the wrong partner for your business, take your time to thoroughly investigate the best website design firm. Don't hesitate to ask questions, to be choosy, and to locate a web design firm that satisfies your needs.