E-commerce website development is viral these days. Entrepreneurs have resorted to the digital realm to do business and earn more cash. Users can order products and services online with a few mouse clicks on any device. As an e-commerce website's most valuable feature is its ability to efficiently compare products, we've compiled a list of a few critical components for a visually appealing and profitable e-commerce site for you.
8 essential elements for effective e-commerce website
1. User-friendly design
People nowadays want to make purchases using their smartphones or any other device that is most handy. As a result, you'll need a website with a responsive design that works on any platform or device. This makes the website user-friendly for customers, resulting in increased online product sales.
2. Web performance optimization
Users will quit websites that take too long to load. An e-commerce website's speed is a critical aspect in promoting online business. Website speed optimization enhances outcomes and ensures that it runs smoothly.
3. Easy-to-use navigation
An e-commerce website should be simple to navigate for a pleasant shopping experience. A better user experience aids in customer retention. Add product category menus and links in a prominent location, along with the name and description. Make sure that consumers can easily return to the home page, switch categories, or go straight to the shopping basket from any page.
4. Customer service
When fixing difficulties or responding to inquiries, make sure to give full-time, dependable customer service. Toll-free lines, email assistance, online chat, and other forms of customer service are common. Choose the best option for your budget that provides user-friendly and quick response services.

5. Security and privacy on e-commerce websites
Today, practically all websites should have an SSL (Secure Sockets Layer) certificate enabled to encrypt data entering and exiting the browser. A clear privacy policy is also required to notify users about how their information is used on the site and by the company.
6. Suitable e-commerce platform
Magento and Shopify are the most popular e-commerce systems, and they have aided the expansion of innumerable online shops and companies. Choosing the best eCommerce platform in India provides consumers with greater flexibility, scalability, and expandability across a variety of industries.
7. Accurate description
The primary goal of an eCommerce website is to display products with accurate descriptions that define the company to clients. An e-commerce website that has a flawlessly matching design, including proper text, color scheme, theme, and photos highlighting the products, performs effectively for consumers.
8. Precise Checkout option
E-commerce websites should provide a more straightforward purchasing experience than traditional offline purchases. The checkout option is required and painless, making the entire process simple and quick. A well-designed e-commerce website decreases user annoyance, which helps to retain potential customers.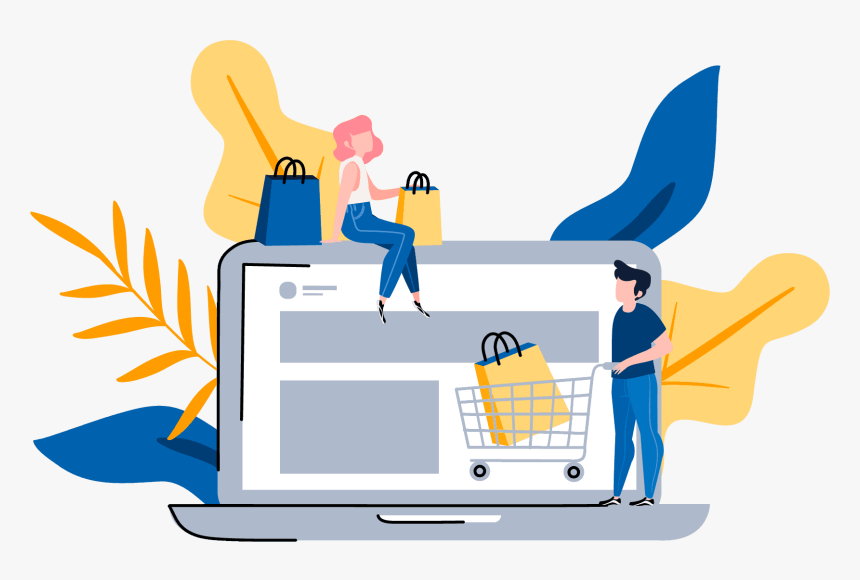 Wrapping up 
E-commerce websites are convenient and simple to use, delivering a pleasant purchasing experience. It's easier to navigate on any device, with a seamless checkout experience, retaining consumers and growing your business. Nowadays, e-commerce development is thriving, with fierce competition among the best e-commerce website developers. Choose an e-commerce team that includes dedicated e-commerce developers with sufficient experience in creating unique websites that meet the needs of clients at a reasonable cost.
The platforms available to you and the complexity of starting an e-commerce firm vary. Whether you begin with a complex platform or a turn-key solution, you might discover that at some time throughout your business that you require more web development assistance to grow even further.
Still wondering which type of e-commerce website best suits your business? Contact us now for consultation with experts in the field!