As we all know, the first thing that potential users see for any given mobile application is its design. Designing a mobile app, whether a life-changing app idea, a business app or a mobile fun app, is a genuine challenge, especially when it needs to compete with millions of other existing apps. Thus, choosing the right mobile app design tool is critical, especially when many tools are available. So, as the title says itself, we will introduce you to the top mobile app design tools for 2022 to help you consider the best fit.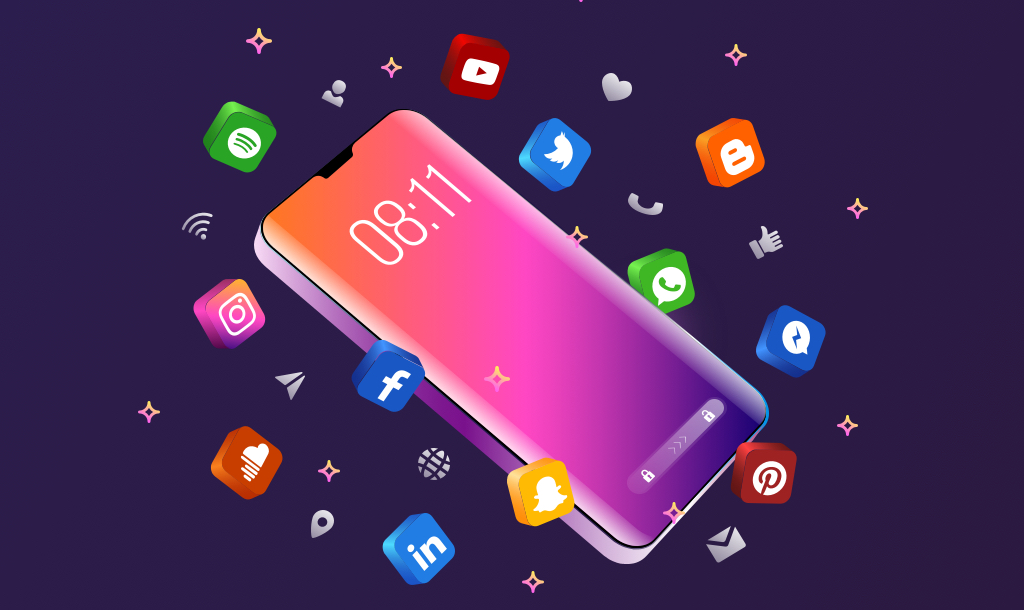 What is a Mobile App Design?
First thing first, it's essential to get what mobile app design means. Mobile app design is the complete user interface from top to bottom. It's not only what your user sees but also the things that your user touches and interacts with. Thus, which tool you choose to use will decide how your app looks. 
The way your mobile design affects your app's user experience will directly impact how quickly and effectively you can expand your user base and monetize it. When you open a well-designed app, it immediately feels more professional, regardless of how well it functions.
Why is Mobile App Design important for applications?
Now that we have understood the meaning of Mobile App Design let's find out what makes it so important that it can be critical to your app's success.
1. Mobile App Design affects user experience
The primary reason that mobile app design is so vital to the success of your app is that it has a significant impact on the user experience. The appearance and movement of your app affect how a user feels when interacting with it.
Your user's impressions of your app directly impact how they use it and whether or not they recommend it to others. The number of users and activity level determine an app's worth and success.
2. Mobile App Design adds professionalism
Investing in mobile app design may strengthen your app's position in the marketplace. A well-designed app may make most users more eager to use it, be more tolerant of any flaws, and be willing to spend more time learning how to use the app. 
Obviously, your app must fulfill its functional promises, but a professional-looking user interface will keep users interested in it. Thus, it will boost your app's online exposure and accessibility.
3. Mobile App Design ensures an intuitive user interface
Another crucial reason to invest in a good mobile app design is to guarantee that your app has an easy-to-use user interface. User-friendly designs can make users decide to stay. 
You should ensure that your mobile design has buttons that users would naturally reach for and action routes that are easy to follow. That means users can get the action they want without wasting time figuring out which buttons to press or which pages to visit next.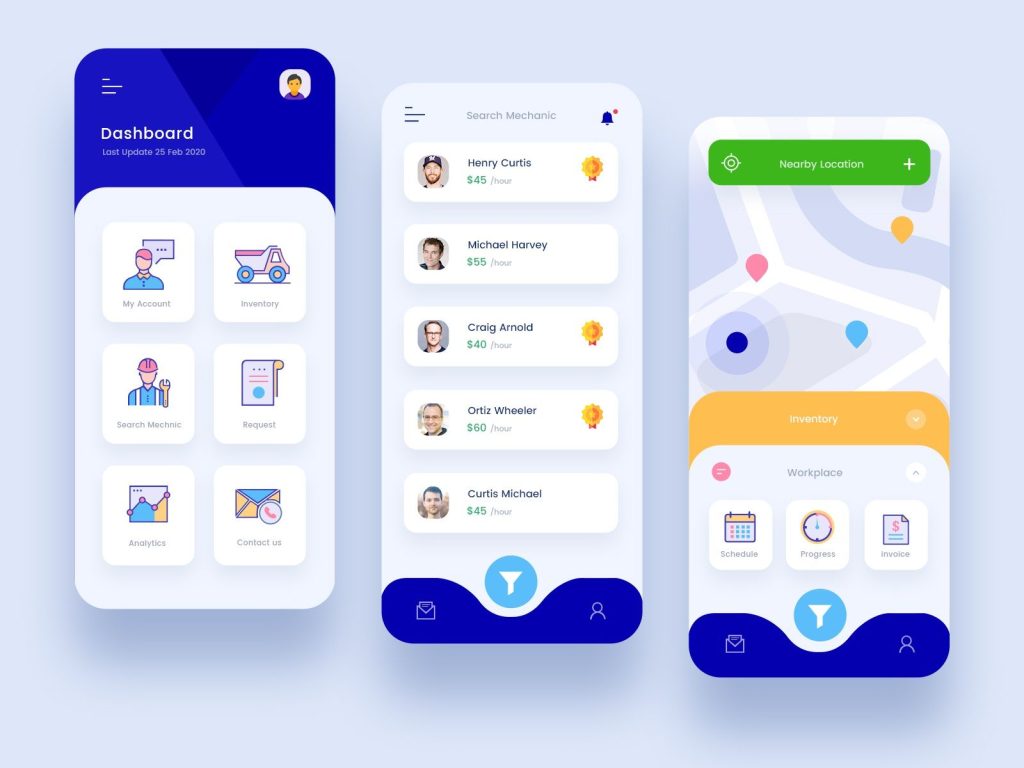 Best Mobile App Design Tools for 2022
Without further ado, let's dive into the top 5 mobile app design tools that are expected to be used the most in 2022.
Since its inception, Sketch has unquestionably been the best buddy of most software designers. Simply put, Sketch is a macOS-based UI/UX design software that is both easy to use and powerful. It's similar to Adobe Photoshop yet designed primarily for application prototyping, with wireframes and prototypes occupying most of the workspace.
Designers (particularly those specializing in UI design) like Sketch for various reasons. First and foremost, Sketch is a basic yet effective tool. Understanding how it works does not take long. On the other hand, it also contains a lot of UI-centric capabilities including responsive grid guides, layout options, layer and text style, and so on.
InVision is a digital product design and development platform that allows open collaboration. It is a new design platform that enables you to design, prototype, and animation. This tool can effectively support collaboration and communication between teammates or clients since stakeholders can comment or start discussions directly on the design, making it an ideal tool.
Rather than focusing on UI features like Sketch, Invision assists designers in creating interactive mockups for their designs. To put it another way, it turns the static prototype into an interactive one. Designers will use this tool to add interactions, animations, gestures, transitions, and other features to their designs.
Marvel is a collaboration-focused design tool. It transforms simple sketches on paper into interactive, tappable prototypes that you can use to demo and discuss your app ideas with others. Marvel is also compatible with Adobe Photoshop and Sketch.
Another advantage of the Marvel App is that it is quick and simple to set up. It also allows designers to create a variety of screen types. Furthermore,  you might try out your designs from the users' perspective (this feature is called user testing).
Figma is an open-source vector graphics editor and prototype tool that works with Chrome, Firefox, Safari, and Edge. It focuses on user interface and user experience design, emphasizing real-time collaboration among designers.
Designers have complete control over all versions by naming and adding descriptions. It does, however, provide a design system that houses your project's component library. Thanks to this function, UX designers and front-end developers may simply access and download design elements thanks to this function.
Designers and developers use Zeplin as a strong collaborative tool to create masterpieces. One of the most common problems developers and designers confront during the development process is a lack of communication. Zeplin aids in the elimination of this. 
Developers may simply access and implement the most recent design resources, and they'll be notified whenever something changes.
Adobe Experience Design (XD) is a vector-based user interface and experience design tool that allows you to create, prototype, and share user interfaces and experiences. Switching from Design to Prototype mode is as simple as clicking a button and dragging lines between artboards to turn wireframes into interactive prototypes.
On the one hand, elements can be easily created with the character and layout tools, elements can be easily created and the individual objects can be exported. On the other hand, it allows you to create high-fidelity designs for iOS and Android screens easily. Last but not least, you can make changes on the fly and see them reflected right away on your phone.
There's hardly a better alternative to consider than UXPin for designers and developers trying to drive their projects using Agile UX without dabbling in a lot of coding. 
The tool features a drag-and-drop UI/UX design interface that generates high-fidelity mockups, prototypes, and wireframes, with an emphasis on code removal. Instead of faking interactions between your design elements by simply linking them, UXPin uses interactive states and logic and code components.
As a newbie developer or designer, sometimes all you need is a simple tool that allows you to construct prototypes quickly. In certain situations, Proto.io may be the best option for your project.
Proto is a one-stop shop for nearly any type of app you want to build, with libraries of over 250 UI components, 1000 templates, and 6000 digital assets. These UI components closely resemble the behavior of native UI elements, whether in iOS or Android apps.
Switches, animations, boolean operators, and other interactions may all be delivered rapidly with these modifications. Figma, Sketch, Photo Library, and Audio Metering are among the new integrations available in Origami Studio 3. These additions can help you save a lot of time for development. Origami Studio promises to make mobile development quick and, to a large extent, it does.
Origami Studio is a tool that enables designers to quickly and easily create comprehensive mobile prototypes. It's essentially a one-of-a-kind product that relies on a patch library.
Axure is a force to be reckoned with in the mobile design field, with over 25,000 organizations (including 87 Fortune 100 businesses) recommending it. The tool claims to be the sole resource you'll need to develop your mobile app from beginning to end.
It includes almost all of the design features you'll need for any mobile design project, including wireframes, mockups, prototypes, concept boards, user journeys, graphical documentation, etc. While it isn't flawless, Axure comes close to hitting the mark. For seasoned designers, the product is a real treat.
All you need to create attractive prototypes with Fluid UI is a basic connection mechanism. To put it another way, designing a gorgeous mobile design with swipes, clicks, taps, and other motions will only take a few minutes.
Fluid UI, like UXPin, has over 2000 ready-made materials for implementing your mobile app design. The Windows, iOS, Material Design, and Wireframe libraries give you the tools to quickly design and integrate prototypes. All within Fluid UI, the integrated collaboration system ensures you collect comments and apply the best design in an organized manner. Fluid UI offers a Live Preview feature that makes teamwork a breeze.
OmniGraffle is a powerful diagramming app that we recommend for quickly and easily creating mobile wireframes. It comes with a variety of templates, stencils, canvases, and grid guidelines, among other things, to make this possible. 
Even for non-tech-savvy novices, the drag-and-drop interface makes vector drawing simple. OmniGraffle, on the other hand, isn't just for wireframing and vector drawing. It's also an excellent tool for prototyping screen flows in your app. You can plan out your development process with a high level of precision by visualizing your app's workflow.
Justinmind is another prototyping tool that emphasizes simplicity: no coding is required. It has been around for quite some time (since 2007), and it is a reliable design tool for all mobile app developers.
The offering includes free UI kits that may be used not only in iOS and Android apps but also on the web. These ready-made UI kits save you time when it comes to designing your app. They're also updated regularly to keep up with the latest design trends. If you want to go above and above, you can have your kits include unique components. Justinmind prototyping provides a highly responsive experience, with liquid layouts that adapt effortlessly to various screen sizes.
Finally, there's Balsamiq, a design tool designed solely for wireframing. And it shines at only one thing. The tool is arguably the fastest way to develop low-fi wireframes in the entire mobile design business.
Balsamiq's concept is straightforward: create wireframes quickly! The tool allows you to present your ideas rapidly, whether you create a simple wireframe drawing or a fully developed design. The basic UI features excellent drag-and-drop functionality as well as reusable parts that make putting together wireframes a breeze. Balsamiq is a great tool for teams wanting to communicate and exchange ideas across departments.
Wrapping Up
To put it another way, the correct mobile design tool may be the Swiss Army knife of your mobile development process. Finding the appropriate digital companion is a no-brainer, given how vital design is to your app's end-user experience and customer satisfaction.
Sketch is one tool we highly recommend for developing your app from start to finish because of its extensive design and prototype features. Non-macOS users, on the other hand, might want to look into Figma and Adobe XD, which are also excellent options.
Several different tools may be a good fit for your project, depending on its stage and type. It's difficult to go wrong with any of the tools listed above, no matter which route you take.