From a business standpoint, a website may accomplish a lot. You can use it to promote your products and services, attract new consumers, establish your industry position, use it as part of a larger marketing strategy, and even make yourself and your product appear more professional and credible. Entrepreneurs have different priorities than other people. Their ambition to find the most cost-effective solutions for their businesses is what brings them together.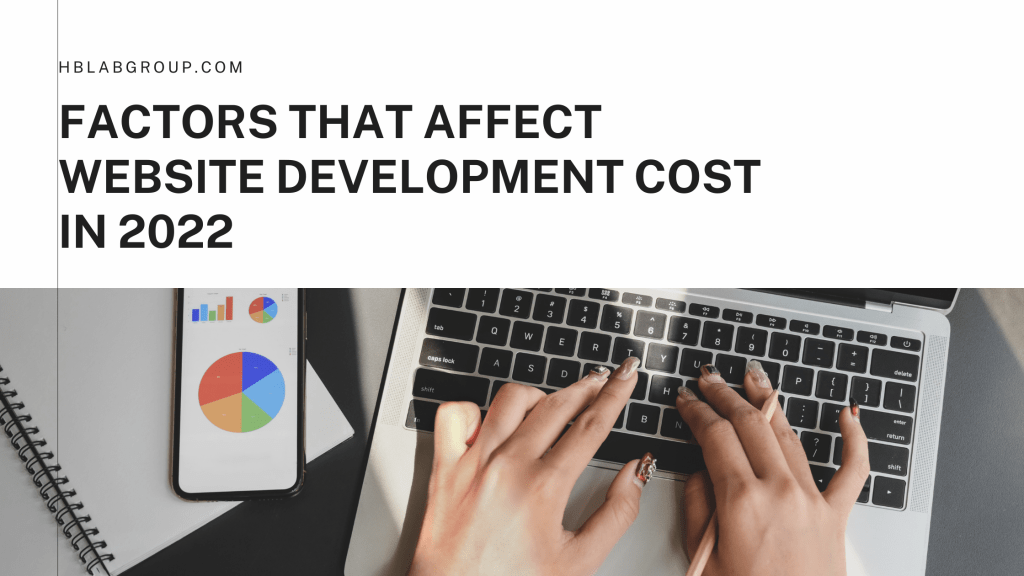 They want the website to be developed, then they go ask the developer or a website development company: How much does it cost to develop a website? And they hope that the answer is a specific price. 
But things wouldn't go simple like that!
Website development is like building a house, it depends on many factors, like the type of the house, number of floors, total floor area, number of rooms, interior and exterior decorations, etc. 
So, what is the cost of website development in 2022? The answer will depend on your requirements regarding your own website. Which type of website, what functions do you want, which style of design,… and the developer will tell you if the website can be done with your required time and budget. 
In this article, we will help you understand what factors affect website development costs and the approximate cost when creating one of your own. 
Factors that affect website development cost:
How do you do it? 
Types of website
Website functions
Website essentials (domain, hosting, tools, technology,…)
UI/ UX design
Marketing
1. HOW DO YOU DO IT?
When it comes to building a website, you have three options: do it yourself, hire a freelance web developer, or work with a corporation. All of these approaches have advantages and disadvantages. The greatest option for you is determined by the amount of available time and money.
Let's take a closer look at these three website-building options.
Option 1: Build it yourself
You can now obtain all the knowledge you need about website development cost using Google. Independent work appears to be less expensive.
Without a doubt, one of the most serious issues is a lack of development experience. There are several things to consider if you want a custom website instead of using an off-the-shelf solution.
Pros:
Costs will be lower;
Unlimited design
Cons:
Time-consuming on learning and re-doing 
The expectations and the output may not be the same
Waste more time fixing things up 
Then if you have a tight budget and time, and all you want is a basic website, the ready-made template is the best option for you. 
When you require a more complex solution with bespoke design and business logic, however, we advocate hiring specialists because you will save time, money.
Option 2: Hiring a web developer (freelancer)
You may find freelancers for your project on a variety of websites, including Upwork, LinkedIn, Behance, Fiverr, etc. Using freelancers is less expensive than a development company, but you should acknowledge extreme caution.
You are limited by the freelancer's resources and expertise; and because working without commitment, he/she may be unreliable sometimes.
The country in which you choose a web developer also has an impact on the ultimate cost of website development.
Pros:
The cost will be lower than hiring a company;
You can approach it in a more personal way. 
Cons:
The resources and skills of the freelancer can not be ensured
Freelancers are not reliable.
The country where web developers come from also affects the final price.
Option 3: Hiring a development company
Hiring a website development company is a traditional approach and it has many advantages.
Pros:
The website will be committed to the expected time and budget;
Quality is ensured
Your website will be optimized as required
You'll receive a customized design
Cons:
The cost will be higher;
Difficult to find the right partner
In general, hiring an experienced agency is the greatest option for people who value their time and want to achieve positive results. Naturally, the cost of developing a website rises dramatically. However, you will receive significant advantages, including a well-coordinated team, a quicker development process, a high-quality product, and smooth communication.
The web development team is in the same location, allowing for improved communication and efficiency when working on a project.
An experienced agency's personnel have already built several websites similar to yours, and you will benefit from their combined knowledge, and expertise.
Hiring a professional team gives you the chance to create a high-performing website while avoiding the risks such as, missed deadlines and arising website development costs…
2. TYPES OF WEBSITE ALSO AFFECT WEBSITE DEVELOPMENT COST
The cost of website building is entirely dependent on your choices, personal budget, and website objectives.
The upfront website design cost can be considerable ($40K to $80K) if you want a comprehensive website with all the features (such as an e-commerce website) and full customization. However, a basic website (such as a personal blog) can be constructed for under $20K with minimal customization or by using a ready-made template.
You will, however, have to pay for web app developers' hourly rates if you engage them. The hourly pricing varies depending on the web app developer's location.
3. WEBSITE FUNCTIONS
There are a lot of useful extra features that you may add to your website. The average price is determined by the number of features you want to include.
CMS: Implementing a content management system might cost anywhere from $2000 to $25,000, depending on the size and needs of your company.
E-commerce functionality: receiving and processing orders is a critical feature for online retailers. The cost of e-commerce capability integration varies depending on the size of your firm and your requirements, ranging from $2000 to $25,000;
Database integration: You'll need a database integration to store your data. The more data you have, the more money you'll have to spend on this service. The market's average prices range from $2000 to $25,000.
There are always more features you can add to your website. You can, for example, add a Live Chat feature to engage with your customers, add specific material such as video or music, provide an email subscription, and so on. If you're not sure if you need them or which choice your website requires, it's always best to seek advice from a professional. 
4. WEBSITE ESSENTIALS
There are numerous additional important aspects that influence website creation costs. Let's take a brief look at them.
| | | |
| --- | --- | --- |
| Website factors  | Description | Cost |
| Webpages (range from 1 to 250 pages) | The number of web pages can be influenced by factors such as products and services, as well as the type of business. The amount of web pages dictates how much web designers charge. | $1,000 to $10,000 |
| Domain Name | The unique address that appears in your browser's address bar. | 15 ~ 300$ per year |
| Theme style | Your website's looks and usability are both parts of web design. The simpler the design, the less expensive it is. | $2,000 to $15,000 |
| Responsive design | Responsive design is critical because it adapts your website to the device that a user is using (desktop, tablet, or mobile device) and provides a consistent experience. | $3,000 to $25,000 |
| Multimedia | Interactive media may provide an engaging experience for visitors. It takes a long time and a lot of resources to create interactive media. | $250 to $10,000 |
| Website Hosting | A service that keeps your website online accessible. | $75 to $200 yearly |
| Maintenance | Website maintenance involves changes to your CMS and the resolution of website-related issues, as well as keeping your website operating. | $500 to $12,000 yearly |
| SSL Certificate | An SSL certificate makes your website appear secure to users and browsers and it must be renewed every year. | $10 to $1000 monthly |
5. UI/ UX DESIGN
UI/UX design is the face of the website. The website visuals will be messed up if anything goes wrong at this point. Because of the stage's importance, the cost of UI/UX design will likewise be higher.
UI/ UX Design often goes through this process:
Researching
Wireframing
Prototyping
A website-building business with which you collaborate will assist you in researching your specialized market and analyzing your target audience as well as competitors. The right placement of features and functions will be the next step they will ensure. The development of a wireframe confirms this. Once the wireframe is complete, the partner creates a prototype that resembles the website's final version.
UI/UX design activities range in price from $500 to $1500, depending on the number of pages and complexity of the website.
6. MARKETING
Unless you're selling something extremely niche, you'll be up against dozens, if not hundreds, of competitors. Furthermore, many of them have been there for a long time and have successfully advanced to the top using the entire spectrum of SEO tools for websites.
| | | |
| --- | --- | --- |
| Marketing factors | Description | Cost |
| Content Marketing | You can use infographics, white pages, blogs, podcasts, and other methods to deliver ideas and content.  | $3,000 to $5,000 |
| Conversion Rate Optimization (CRO) | Call to action (CTA) methods like landing pages, buttons, sign-up sheets, and more can help CRO enhance website conversions. | $300 to $600 |
| Social Media Marketing | Social media marketing is an amazing tool for promoting your company in a unique way. You can choose to organize social media contests and account for the costs. | $400 to $20,000 on average |
| Pay-Per-Click Advertising (PPC) | PPC advertising is a powerful tool for converting visitors into customers. | $50 per one click (depending on the competitiveness of the keyword) |
| Search Engine Optimization (SEO) | The more complicated the bespoke website is, the more time the SEO specialist will need to advertise it, and the higher the cost of the service. Without a question, it is far preferable to start with the finest and engage an expert than to waste time and money correcting mistakes afterward. | $300 to $1,500 monthly (depending on the amount of work) |
| Email Marketing | When talking to generating valuable leads, email marketing play a critical role | $9 to $1,000 monthly |
WRAP UP
Do you want to learn more about the cost of website development?
The component of a website that you view is only a small part of the whole. Billing, payouts, customer service, infrastructure provisioning, and a variety of other tasks can quickly add up. If you're not ready to deal with design and development, as well as the intricacies of how to add new functionality and why the site crashed, it could be wiser to hire a professional web development company to build you a website. It will be much easier to create a website that you can be proud of and that accurately portrays your company this way.
Don't rush the process of estimating online costs; instead, take your time. Please contact us for further information and assistance.
We wish you success with your website. Feel free to leave a comment or contact us.