With rapid economic growth occurring in the last decade where businesses are going digital, websites are indeed necessary for any business. From startups, small companies, to big enterprises, a website can benefit any companies selling goods or services. If you are a startup company, do you know how much you should set aside for the expenditures of your company's website? 
A website may be created in one of four common ways: using a website builder, using WordPress, employing a professional designer, or DIY with HTML and CSS. Each option will have an impact on the ultimate cost of developing your website.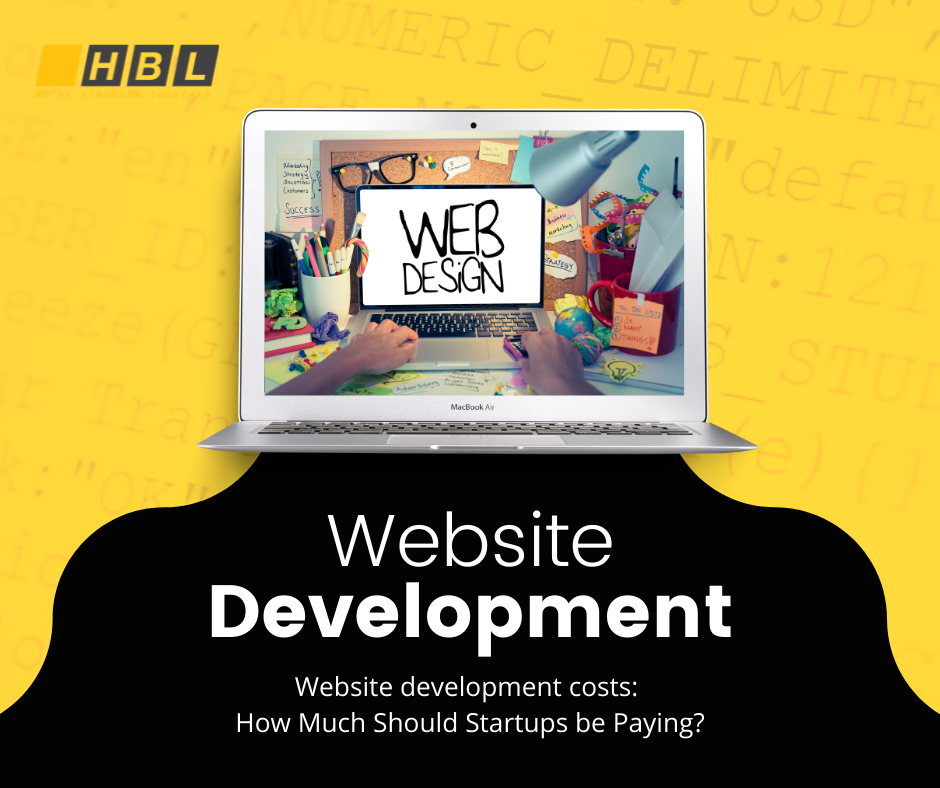 Normal Cost of Building a Website
You may expect to spend an initial cost of roughly $200 for a website and a monthly cost of around $50 to maintain it on average. If you employ a designer or developer, you should have a plan to pay roughly $6,000 up front, with an annual fee of $1,000.
| | |
| --- | --- |
| Website Feature | Upfront Website Cost |
| Website Domain | $12 – $60 |
| Website Hosting | $35 – $600 |
| SSL Certificate | $0 – $200 |
| Website Template or Theme | $0 – $200 |
| Ecommerce Functionality | $20 – $24,000 |
| Website Content | $0 – $5,000 |
| Apps and Integrations | $0 – $100 |
| SEO and Marketing | $0 – $90 |
Ways of Building a Website
There are some ways of building a website, depending on your needs and budget, including using a website builder, utilizing WordPress, hiring a professional developer, or by building it yourself with HTML and CSS. Each selection has an effect on the overall cost of constructing your website.
Using a Website Builder
A website builder gives you a lot of customization choices and allows you to create a website exactly as you want it. It also aids in the addition of critical features such as plugins and SEO tools.
You may utilize a variety of website builders, including:
Shopify is a platform that allows you to create e-commerce sites and sell your products online. It has appealing themes (both free and premium), as well as a simple interface to set up and manage stores for online retailers. 
There are three options for monthly costs of Shopify's plans, including Basic, Shopify and Advanced ranging from $29 to $299. Each will provide you with different options for discount codes, shipping discount, number of staff accounts, 24/7 support, etc.
Web.com is one of the most well-known and often used website builders for small businesses. Since 1999, they've assisted 3 million consumers in creating a website at a minimal cost. It has an easy-to-use drag-and-drop builder as well as a variety of ready-to-use website templates to help you get started quickly.
Web.com does not provide a free alternative, therefore you must pay for the service regardless of whatever tier you choose. However, the costs are modest. Your first month's cost is drastically discounted, as low as $1.95 per month, and even standard pricing is comparable to what we've seen elsewhere.
Wix is a great drag-and-drop site builder for making tiny websites. There are over 800 free layouts that may be altered to your liking. Wix offers both web hosting and domain names (free and paid). The tool makes it simple to add new features like photo galleries, booking forms, members sections, and online storefronts. However, it has a few limitations that make it unsuitable for bigger businesses.
The Wix platform is free to use for as long as you wish. If you want professional capabilities such as your own domain name or ecommerce, you must select one of their premium plans, which range from "Combo" to "VIP." The most affordable ad-free option with a personalized domain name is $14 per month.
Squarespace is a website builder that ranks so well in the website builder rankings, with plans starting at $12/month and 113 beautifully designed, mobile-optimized website designs. 
Despite its early prominence as a "website builder for creatives," Squarespace has progressively evolved into a good all-rounder in the online platform industry. Squarespace released its new 7.1 version, which included several handy editor enhancements such as pre-built page sections and more customizable layouts. 
Other capabilities, such as ecommerce, member areas, appointment booking, restaurant reservations (due to Squarespace's recent acquisition of Tock), social networking templates, and an email marketing tool, let Squarespace serve a broader spectrum of users.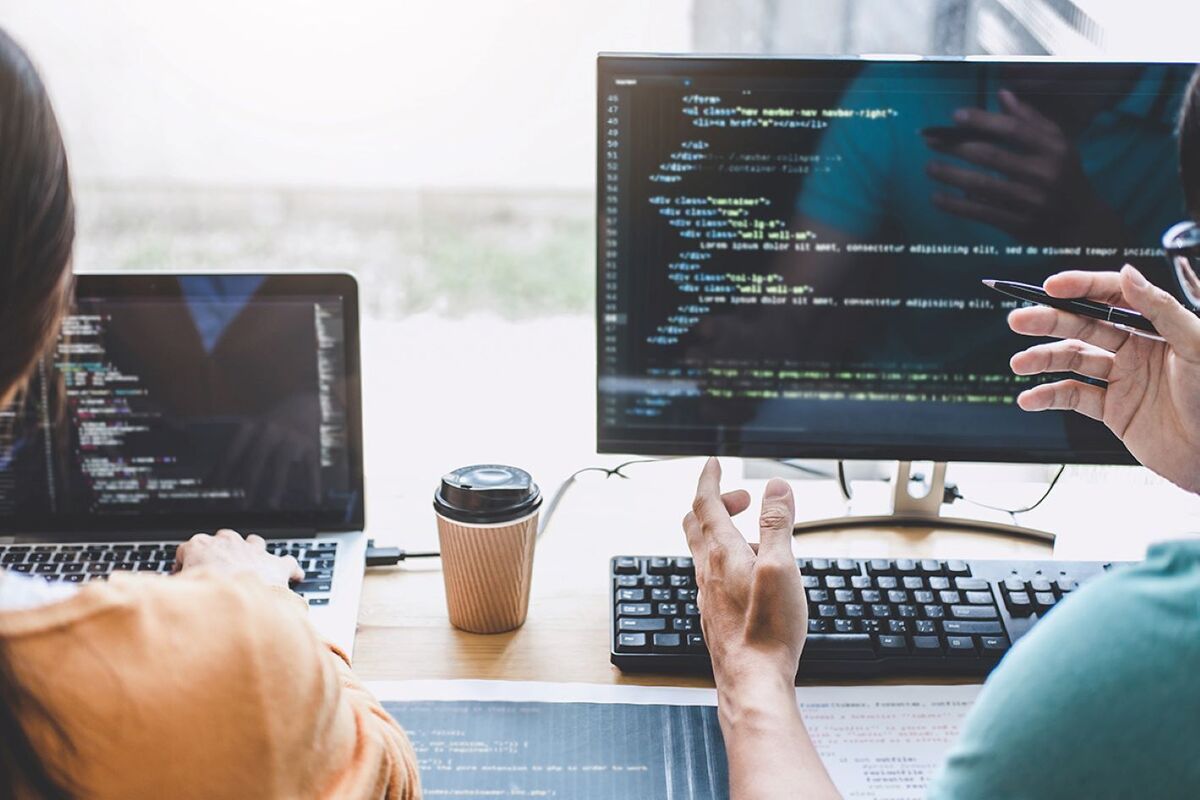 WordPress is a PHP-based open-source content management system that works with either a MySQL or MariaDB database. A plugin architecture and a template system, referred to as Themes in WordPress, are among the features.
With WordPress, you can even construct a website for free! All you need to purchase is just a domain name and web hosting. There are themes and templates available to help you get started. Also, it provides you with plenty of options for customizing and enhancing your website.
However, the free plan does have some limitations, and you may need to upgrade to the paid plans of $4 – $45 / month. These plans offer you a free domain name, more built-in themes and plugins.
| | | |
| --- | --- | --- |
| WordPress Cost Breakdown | Price | More Info |
| Monthly subscription | $0 | WordPress does not require a monthly subscription. |
| Apps / plugins (optional) | $0 – $100+ per month | There are both free and paid plugins available. Some charge a one-time price, while others need a monthly or yearly fee to use. |
| Themes | $0 – $50+ upfront cost | There are both free and paid themes available. Premium themes are purchased as a one-time fee rather than as a monthly subscription. |
| Hosting | $2.95 – $50 per month | Hosting is a necessary expense. Because it's uncommon to locate a host that accepts monthly payments, you should budget for at least $35 per year up front. |
| Security | $0 – $200 per year | Security may be included in your hosting package, but it is worthwhile to invest in additional security measures. If you're on a limited budget, there are free security plugins to pick from. |
| Professional help | $80 – $180 per hour | This is a supplemental charge. If you're creating a bespoke website, you'll almost certainly need the assistance of a developer. This is the primary element that raises the cost of developing a WordPress website. |
Don't worry if you are new to the website, WordPress is an easy-to-use website builder, with more than 30% of website owners using it. This tool provides you with total control over your site and even helps you keep track of the number of visitors.
Hiring a Web Developer and/ or Web Designer
There is always a fine option of employing a web developer and/ or a web designer to construct the perfect website. Although the two jobs web developers and web designers may sometimes make you confused, they have distinct roles and responsibilities.
In this digital age, the key to a successful product launch is choosing the best web development company. As a result, understanding what questions to ask, where to go for answers, and what to look for while sifting through hundreds of web design and development businesses is critical.
If you decide to go this path, here are some points for choosing an appropriate web developer and a web designer:
Choose whether you'll work with an agency or a freelancer. You may think of working with an outsourcing web development company.
Make sure your website's goals are well-defined.
Determine how many pages your website will require ahead of time so that you can define an acceptable scope of work.
Prepare a list of questions to ask and contact the company, and state clearly your demands of the website.
This, however, is by far the most costly alternative. Depending on the size and complexity of the site, commissioning a bespoke site can cost anything from a few hundred to a few thousand dollars (or more).
Take your time researching the best website design agency to avoid picking the wrong partner for your organization. Don't be afraid to ask questions, to be picky, and to choose a web design agency that meets your requirements.
Build Your Own Website with HTML and CSS
You may always start from scratch with Hypertext Markup Language (HTML) and Cascading Style Sheets (CSS) if you are technically inclined. Most web pages are built using these core languages.
So, to build your own website, the first thing you need to acquire is the basics of HTML and CSS, as well as understanding of other programming languages, such as Python or Java. 
If you're going to use HTML and CSS to construct your website, you'll need the following tools:
An editor for coding. You could want your code editor to handle a lot of your file management for you, or you might just want a tool that helps you view your code more clearly. Brackets, Visual Studio, and PhpStorm are other examples.
An program that uses the File Transfer Protocol (FTP). You'll need a mechanism to transmit your HTML files to and from your web server if you're starting from scratch. If your code editor doesn't have that capability, you may use a free program like FileZilla or a paid one like CuteFTP. We've prepared a comprehensive list of FTP clients.
A place for local development. This allows you to develop and test your site on your local PC before publishing it online. Many web servers provide easy website staging services.
Creating the website from the ground up gives you the most freedom. However, you'll need a lot of time to construct it as well as extensive programming skills to pull it out.
Constructing your own website gives you 100% of freedom, allows you to build big and complicated Web/UI designs. However, there are some reasons why you should hire someone to build it for you instead of doing it by yourself.
1. Conserve Time
Web creation takes time, unless you're creating the simplest of websites. If you decide to build it on your own but you have no prior expertise, you will need to invest time in learning. 
Different levels of expertise and experience are required for website builders and content management systems. Some may be learned in a matter of days, while others might take months.
Therefore, hiring a skilled developer can help you save time. With an expert in charge, you can focus on other aspects of your business.
2. Create Unique Designs
Every business is unique, and as a result, every website should be unique as well. Including elements that are unique to your brand will set you apart from the competition.
Professional work is advised if you want anything more than an off-the-shelf design. If you engage a web developer, they will be able to make design changes that will take your project to the next level. A professional developer will be able to create unique designs that include everything you want.
3. Take Advantage of Cutting-Edge Technology
It is the role of a competent web developer to remain up to date on the newest trends and technology.
A mobile responsive website, for example, is critical at a time when more consumers than ever are shopping on mobile devices. A skilled professional web developer would be aware of this and would build your website accordingly.
A professional will be aware of the best tools to employ as well as how to use technology to their benefit. This implies they will provide you with the greatest website available.
4. Built-in SEO
Search engine optimization (SEO) is critical for every website. You want customers to find your shop online, and search engine result pages (SERPs) are the most popular way for them to do so. As a result, optimizing for search engines is critical.
An experienced web designer will understand the intricacies of technical SEO and will include SEO architecture into your website. This will act as the cornerstone for your SEO strategy, which you can then expand with keyword ideas.
Continuous Assistance
When the website is live, your connection with your developer hasn't ended. Hiring a professional web developer ensures that you will have someone to turn to for help if something goes wrong or you require updates in the future.
This ongoing help is a significant benefit, especially if you're not familiar with online technology. It's always nice to have someone on your side, and if you hire a web developer, you'll have this in the future.
Work with a Web Development Agency Today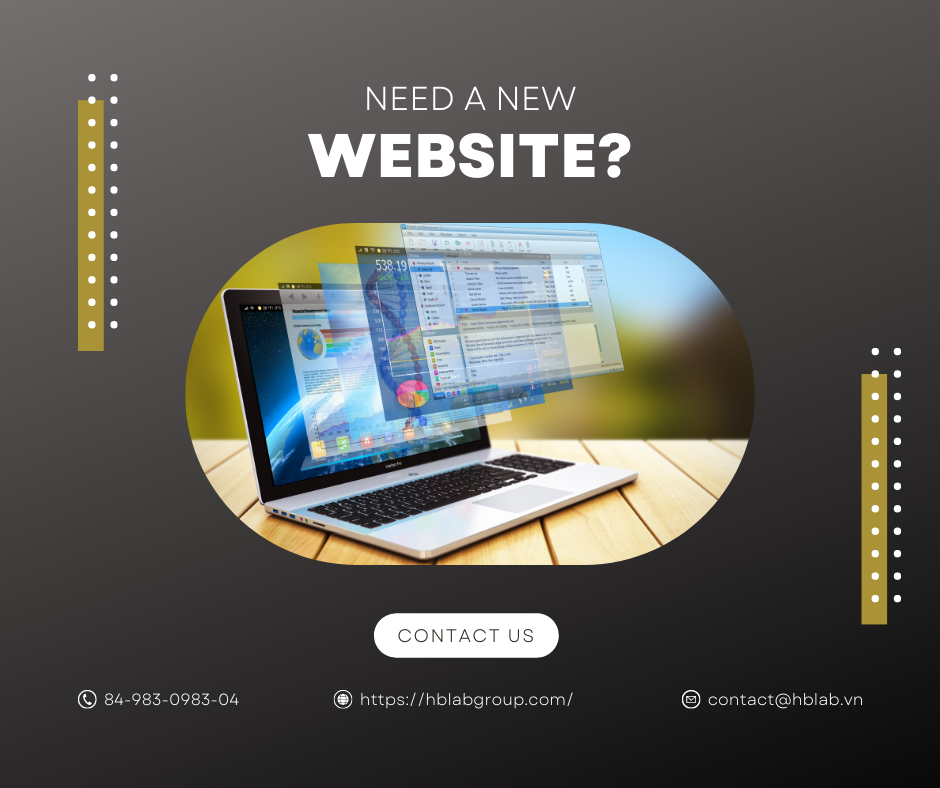 According to the aforementioned reasons, hiring a web developer has several advantages. If you're starting a website development project, why not enlist the assistance of HBLAB JSC' team of skilled developers? 
Contact us now for further information!