With the growth of eCommerce, many businesses are launching their own online stores. To thrive in the race, businesses need to choose the best ecommerce website design companies that fits their needs and builds engaging sites. Trustworthy partners must have the best ecommerce designers, customer-focused support, accessible pricing, and excellent progress.
It's difficult to pick the finest website design company out of a sea of agencies. To assist you in finding the right team, we've compiled a list of the top 8 development companies that will most likely meet your needs.
UX studio is a digital product design firm located in Europe's heartland. UX Studio has expertise creating ecommerce website designs from the scratch, and providing UX research services for ecommerce platforms as well. 
The team is used to cooperating remotely with colleagues all around the world as a worldwide web design business. One of their case study projects is a custom ecommerce website for a high-end fashion brand. The team consists of two UX professionals collaborating closely with clients on the project.
UX Studio has also worked with world-renowned customers namely Google, HBO, Netflix, and the United Nations World Food Programme.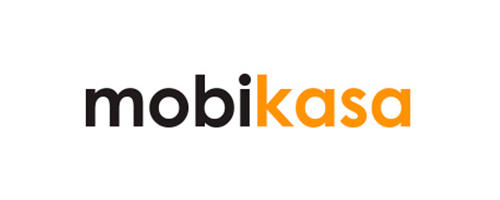 Mobikasa is an ecommerce-focused web design firm that was launched in 2010. They now have offices in Los Angeles, New York, and Delhi. Since the company's inception, over 150 specialists have worked with over a thousand pleased consumers. 
The graphic designers and UX professionals at Mobikasa ensure that their clients receive the most practical and attractive solution. The team is also one of the best ecommerce website design companies to develop new solutions that captivate the target audience of their partners.
Mobikasa mostly works with small to mid-sized businesses, while they do have a few larger clients. Their rates start at $25 per hour with a $10,000 minimum project size.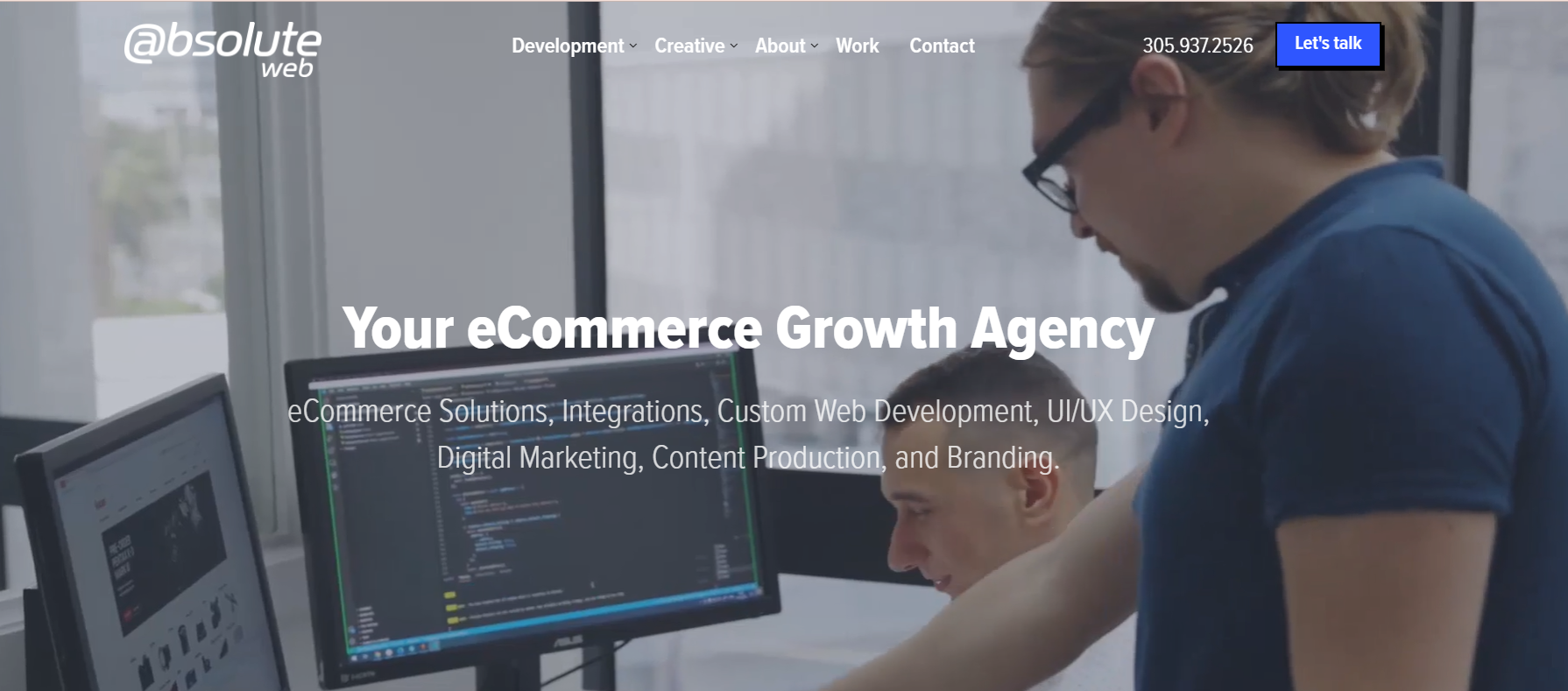 Absolute Web is a Miami-based eCommerce web design firm with operations in Los Angeles. They have over two decades of digital design expertise, and they have developed with and are familiar with all of the trends that have influenced ecommerce website design companies since 1999. 
Digital strategists, UI and UX designers, project managers, developers, and trend forecasters make up the expert team. Their mission is to provide customers with engaging experiences, enhance online conversions, and help their businesses generate more leads.
Absolute Web mostly works with small to mid-sized businesses, with just 10% of its clientele being large corporations. Companies interested in working with them should plan on a $10,000 minimum project size and hourly rates starting at $100.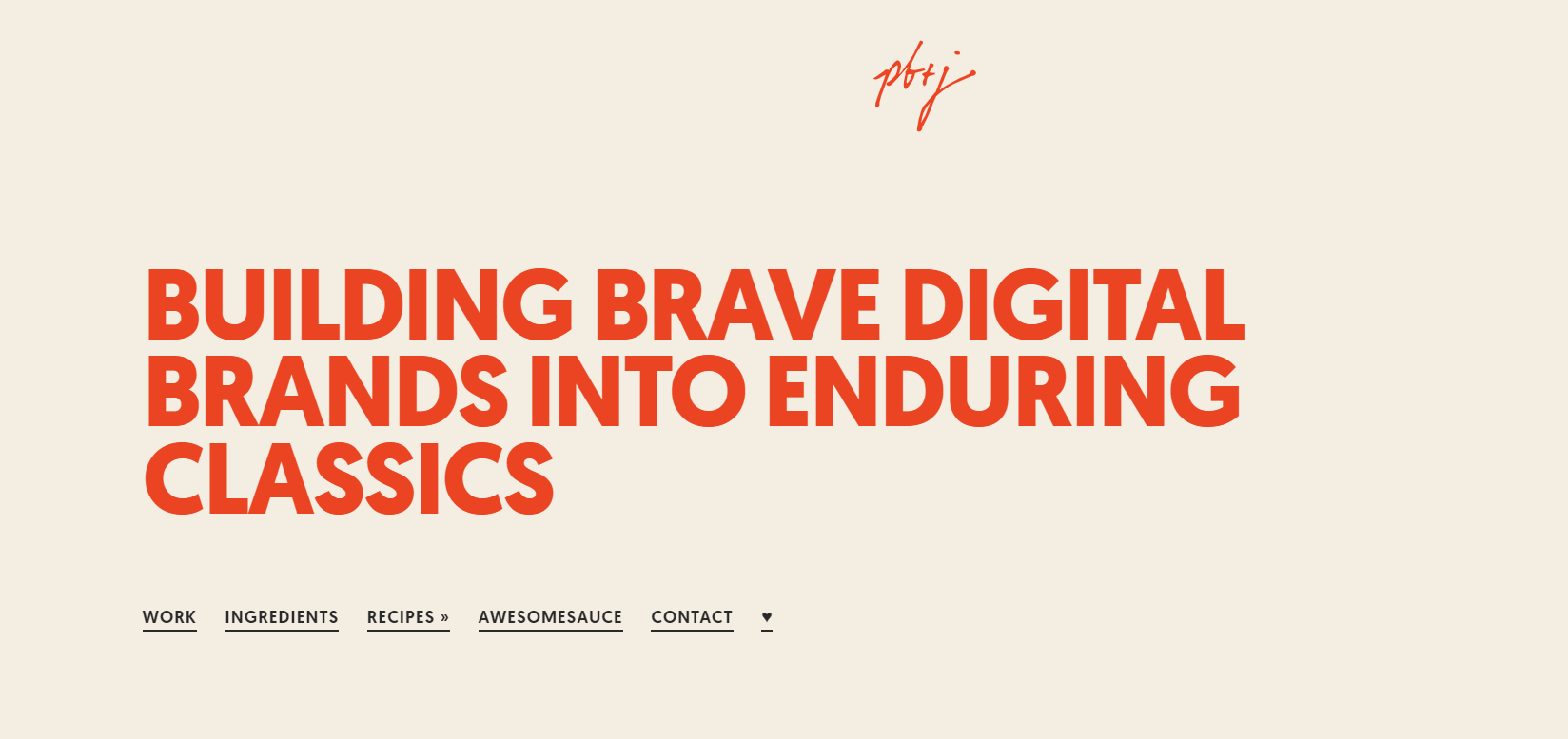 The pb+j team collaborates with small and medium-sized enterprises to either start from scratch or recreate something that currently exists. 
When developing their solutions, they utilize a three-step process: To begin, they concentrate on strategy by doing competitive research, user research, or growth roadmapping. The design is then created while keeping the visual brand requirements in mind. Finally, the team creates the product so that its clients — or patrons, as they are known — have an easy-to-manage website and greater consumer acquisition.

Roswell is an ecommerce website design company located in New York. Soon after its inception in 2011, the team saw the importance of Shopify in the ecommerce sector and chose to focus on this platform. They were one of the first Shopify Plus Partners, and the agency's partnership with the ecommerce platform is still strong. 
The thirty-three-person team not only builds ecommerce websites but also takes a comprehensive approach to developing an online presence. Design and creative, ecommerce development, and growth and marketing are the three steps of their approach.
Their partners are primarily startups or mid-sized businesses with an hourly charge starting at $150 with a minimum project size of $10,000.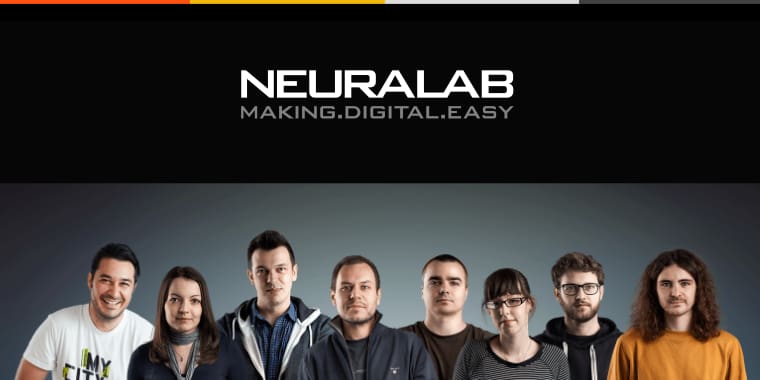 From the earliest concepts to the completed result, the in-house team of Neuralab works on a wide range of projects. The UX and UI designers keep up with the latest trends, while the developers use the most cutting-edge technologies to ensure that their clients receive a flawless product. 
When working on products, this ecommerce website design company follow a six-step process. First, they consult with their project managers and their clients' teams about the initial concept. The major creative stage follows the initial meetings: an iterative design and copywriting approach based on continuous input. The product is then brought to life by professional developers. After then, the second phase of the cycle begins: the team analyzes the product's performance and, if desired, provides 24/7 support.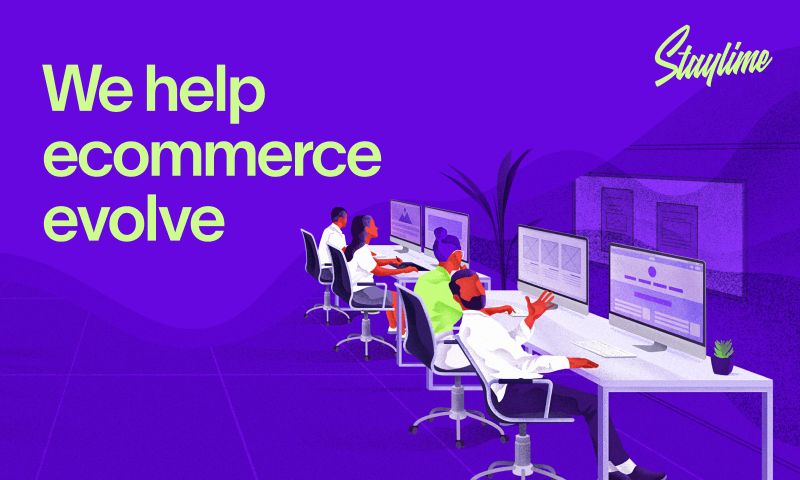 Staylime's services include consultation and development, theme creation, migration and integration, as well as marketing services and maintenance and support. Alongside these technical skills, they also specialize in UX and UI design. 
They go through the normal design procedures that design companies undertake. From the initial idea, to brand identity creation, wireframing, and final production, their clients end up with an ecommerce website design that stands out from the competition 
Staylime offers design and development services of varying magnitudes to businesses of all sizes. They can create new online stores from scratch or improve an existing website or application, all with the objective of increasing sales.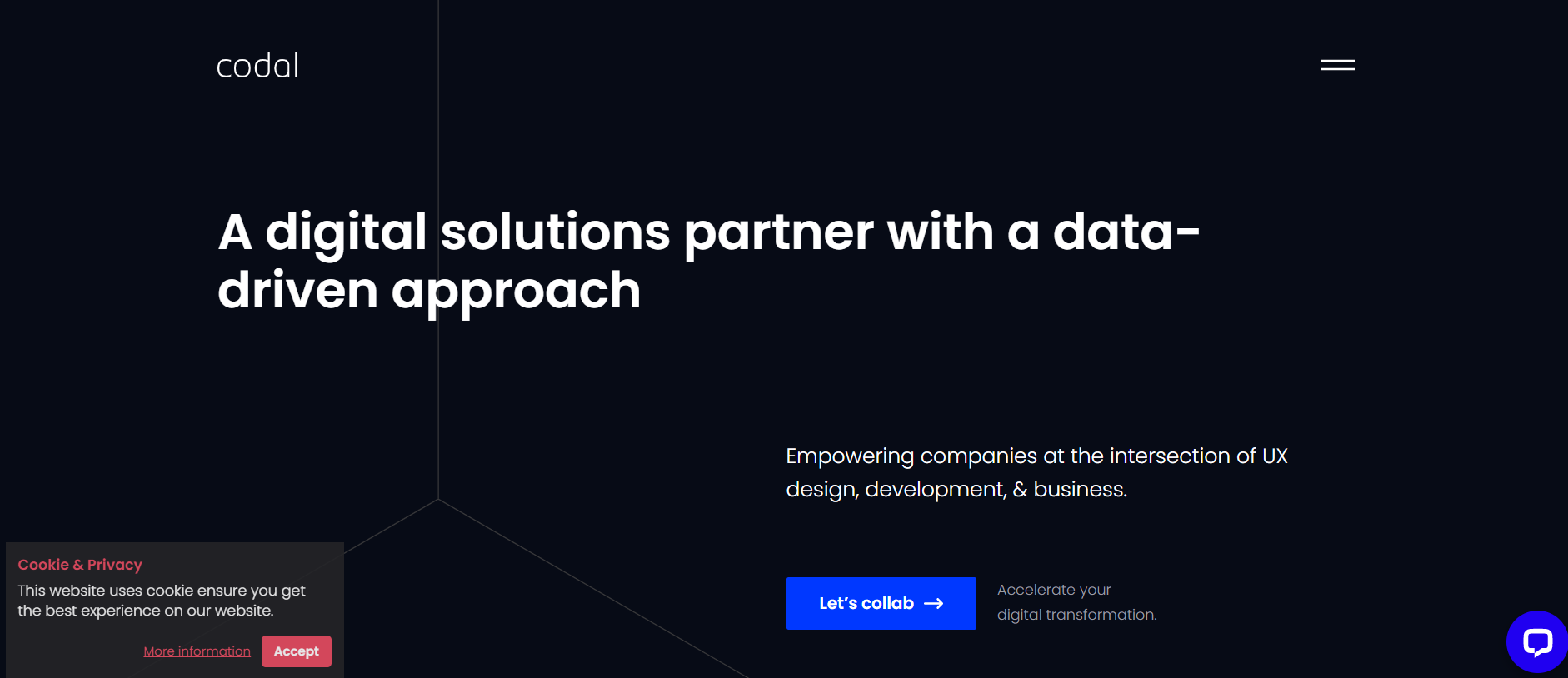 Codal is a digital design business located in Chicago that was started in 2009. The team specializes in UX and UI design, web and mobile development, and ecommerce solutions. The firm began with the purpose of distinguishing itself from other agencies of the time by offering customers clear and efficient solutions that answer the genuine needs of consumers. 
The team consists of individuals from varied backgrounds, offering a distinct skill set to the organization. They make certain that their ecommerce solutions are matched to their clients' specific markets and mission statements. 
Codal's ecommerce specialists have extensive expertise developing for Shopify Plus and BigCommerce. Data analysts and website designers collaborate to find the finest solutions to assist their partners achieve their business objectives.
What about an Ecommerce Website Development Company?
Before making decision in the pool of ecommerce website design companies, you need to work with an experienced web development company to get your website. 
HBLAB JSC, with 7 years of experience, is confident to provide you with the best ecommerce site with several unique features for your business. Contact us now to get more information related to ecommerce site development.