Let's be honest: ECommerce is selling. And eCommerce web design plays a vital role in creating a successful eCommerce website. A great web design attracts users' attention, inspires them to take action, and also helps to build trust and credibility for your business. 
Good Ecommerce website design is more than using the right fonts, colors or graphics. It should show and tell about your brand, and more importantly, drive visitors to buy your products. 
It doesn't matter which platform you are using, HBLAB thinks that those following top 10 tips can be applied as design principles and they will take your shop to the next level!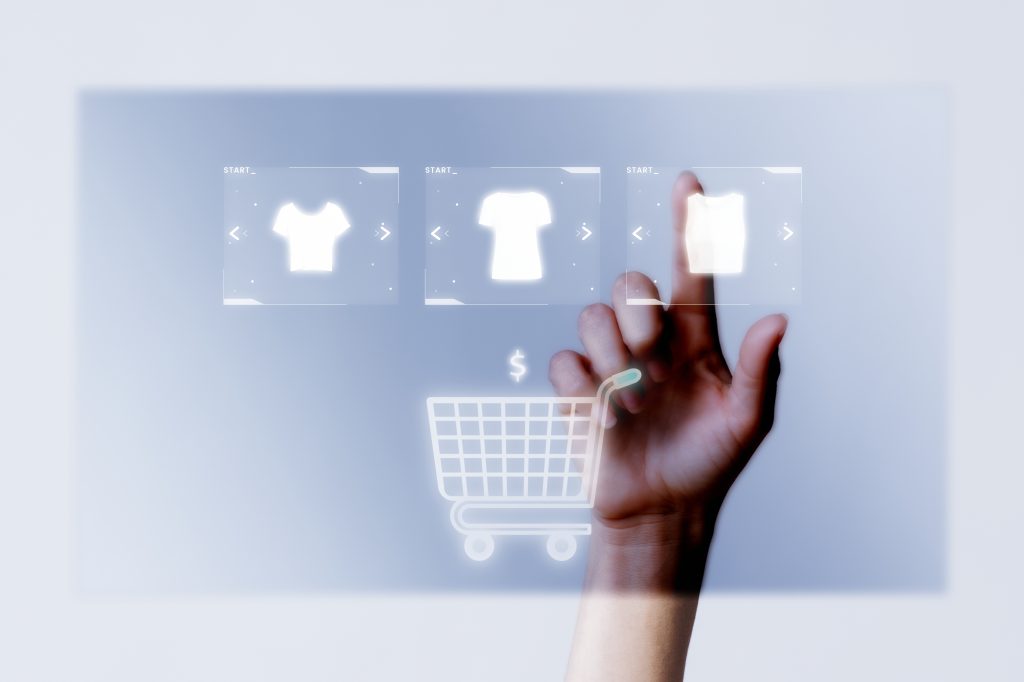 1. Tell your story
When it comes to online shopping, people prefer to buy from well-known brands rather than untrustworthy websites that are willing to steal personal information. Branding refers to who you are as a company, what you stand for, and how you vary from your rivals, and it's critical for establishing a connection with your audience and increasing sales.
If you want to get the most out of your eCommerce web design, start by defining your brand with questions like: 
– What three words would you use to represent your brand?
– What distinguishes my company from other eCommerce stores?
Once you've figured out who you are, you can include it in your eCommerce site's branding. 
2. Utilize colors to evoke emotions
Colors are a strong tool, and if you understand color psychology, you can utilize it to your advantage and improve your eCommerce web design.
Different colors may evoke different sentiments, emotions, and behaviors in individuals, thus you should utilize those color ideas to your advantage if you want your eCommerce site to convert. Make the buy button stand out with a bold color like red, for example, if you want customers to make a purchase. And if you want to increase your reputation, include blue in your site design.
The point is that color is one of the most powerful design tools you have, and if you know how to utilize it well, it can have a significant impact on your eCommerce web design.
3. Use the best images and videos for the best e-commerce web design
High-quality photos and videos are proven to enhance sales conversion when it comes to eCommerce web design. According to studies, relevant photos may boost an e-commerce site's sales conversion by up to 40%.
You may get professional pictures of your goods shot to utilize the power of visuals to promote your sales. They are more inclined to make a purchase if they are convinced that they know what they are getting. However, if there are no photographs of the goods they want to buy, they'll be less likely to buy them—and your conversions will suffer as a result.
Do yourself a favor and stock your eCommerce site with plenty of high-quality photographs of whatever you're offering. Your conversions will appreciate it.
Read more: 8 Best Ecommerce Website Designs
4. Create easy-to-read content
According to recent surveys, most online visitors barely read 20% of the text they view on websites. That is why the text is crucial to eCommerce web design. Make your material easy to skim if you want people to take something away from your site.
To draw the user's attention, break up your text into bullets or figures, with the most important information in bold characters. The easier your material is to read, the more likely your audience will absorb the vital information, resulting in more sales for your company.
5. Use social proof
Seems it is not related to eCommerce web design, social proof is a powerful tool for gaining client trust. Customer feedback and awards are examples of things that can be included: customer testimonials, social media/ website press, awards…
However, don't do it all at once. Many businesses load their websites with social proof, which can come out as "too much" at times. Consider the most relevant and crucial evidence.
6. Don't forget SEO practices
SEO stands for Search Engine Optimization, and it's a method of improving your ranking in search results. You'll receive greater exposure to your website, more views, and a wider reach if you put a lot of effort into SEO.
Keywords
Keywords are terms or phrases that a potential consumer could type into a search bar to find your products/ your brand. For example, if you're shopping for a new bikini, "summer bikini" is a reasonable search term.
If you utilize this word in your web content a few times, search engines will begin to connect your shop with it. If you're successful enough, you'll be the #1 overall result when someone searches for it. SEO is a powerful tool that even the most inexperienced users can use.
Descriptions of products
Search engines use your product descriptions to assess how relevant they are. You'll improve your search engine results and connect with your consumers more clearly if you write rich and precise descriptions, so it's a win-win situation.
SEO built-in
The best website builder has SEO features built-in to help you optimize your site. You'll be able to make use of strong analytics and statistics by integrating SEO into your eCommerce site, which will help you make educated decisions about what keywords to employ, where to add additional links, and more. It's much simpler to see whether what you're doing is effectively bringing you up the search engine rankings using a good SEO tool.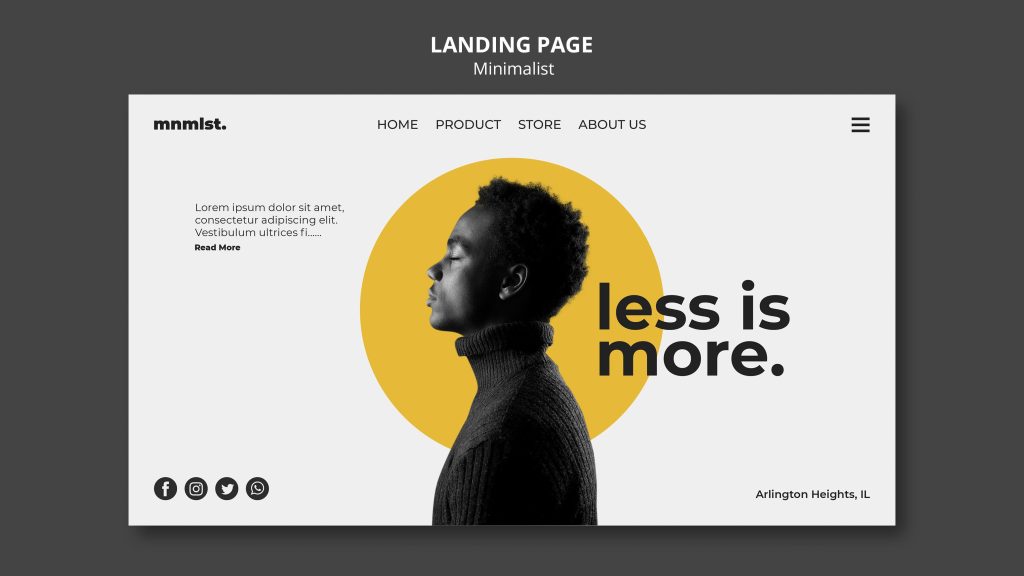 7. But: keep it simple!
One of the most important guidelines to remember when starting an eCommerce web design is to keep it simple. The website's main goal is to increase sales. It's pointless to have a website if your items and services aren't even seen by your clients.
At the end of the day, your store exists just to earn money. Every decision you make in your eCommerce store should eventually lead to sales and profit. You should be able to contact more clients and earn more money if you follow every piece of advice on this list.
ECommerce web design can be hard—but by using those tips in this article of HBLAB, you have everything you need to design a site that not only looks good but also sell well.