"Noteworthy e-commerce trends? Why do I need to know about those?" — is what you may be thinking while reading the title. In the realm of e-commerce, things sure move swiftly. Indeed, the sector is always evolving, with new trends and technology constantly appearing. To be competitive as an online shop, you must stay ahead of the curve and keep up with the latest e-commerce trends.
Knowing what's coming up allows you to develop your business strategy and stay competitive in this fast-changing landscape. So, what are the top 10 e-commerce trends to expect in 2022? We will break them down after a few sentences, so make sure to continue reading!
Why should we stay up-to-date with recent E-commerce trends?
Whether you're a new e-commerce business or a seasoned online retailer, staying on top of e-commerce advancements and designing effective methods brings you more gains than losses. It helps you respond to your consumers' changing demands and puts you in an excellent position to gain and retain customers. Adopting the relevant platforms, tools, and technology can help your firm grow sustainably.
So, what remarkable trends can bring immeasurable benefits to your business? Let's find out now! 
Environmentally-friendly delivery and packaging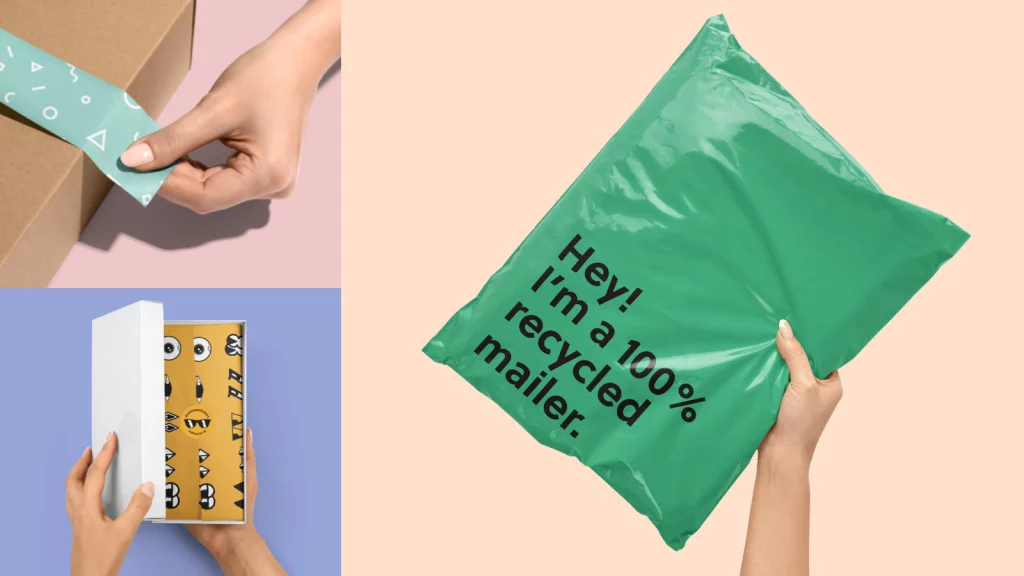 The epidemic revealed that the e-commerce sector is generating an extraordinary level of carbon emissions, with business titans facing scrutiny for their role in the rise.
Managing to find time between space mission preparations, Jeff Bezos and his Amazon team have committed to many projects to minimize their carbon footprint, intending to be carbon-neutral by 2040.
Many e-commerce firms have already implemented ecologically friendly delivery systems, such as H&M's bicycle couriers or FedEx's plan to replace its pickup and delivery fleet entirely with battery-powered vehicles by 2040. These initiatives are fantastic news for businesses looking to stay ahead of the environmental curve.
Perhaps your motivation for going green should not be based on how it will benefit your firm. However, the plain fact is that it does. The general public is significantly more engaged and informed, and all enterprises' environmental impacts affect our wonderful world. As a result, becoming a green-friendly firm will have a beneficial effect on your reputation. 
Why not be a leading e-commerce brand and stay ahead of the competition? Improve your online store by converting these and other insights into a competitive edge. In 2022, every ambitious online merchant should prioritize sustainable e-commerce.
Consumers have always valued flexibility, but it is now more significant than ever. 71% of European consumers will actively prefer one provider over another that offers more convenient shipping options. Furthermore, an increasing number of online retailers are choosing to partner with a variety of shipping companies in order to provide clients with additional apt backup services if they arise.
So, when it comes time to review your shipping strategy in 2022, why not be one step ahead of your competitors and offer multi-courier shipping and a broader range of shipping services in general? You might provide numerous shipping ways and combine them with different couriers, allowing your clients to choose the most straightforward, cost-effective way to obtain their things – they'll thank you for it – that, we assure you.
These are unquestionably rising trends you will not want to miss in 2022. So, if you need assistance in making it happen, please let us know. We specialize in assisting ambitious online businesses in implementing a multi-courier strategy, automating a wide range of shipping procedures, and printing mailing labels rapidly and without errors.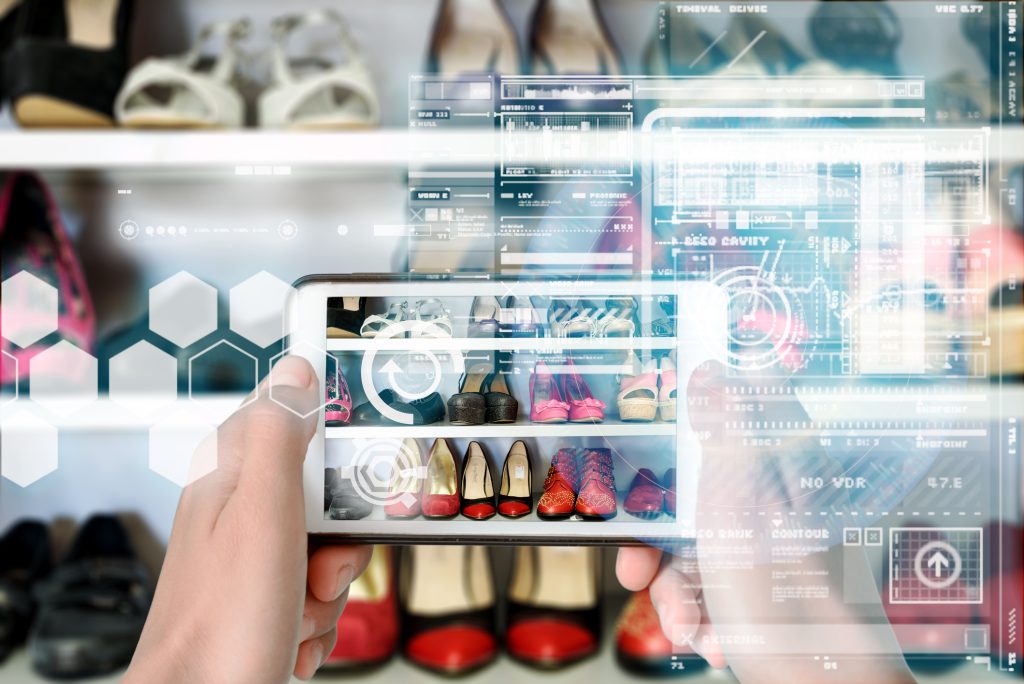 AR and VR concepts are already mind-blowing, but get ready for even more insane advances since it's predicted that 57% of Gen Z customers will utilize AR before purchasing within the next five years.
Whatever the future holds for customers and the retail industry as we approach a "new normal," there are some intriguing breakthroughs in AR and VR in 2021 and beyond! More and more online stores are offering augmented reality (AR) and virtual reality (VR) capabilities that allow customers to scan a familiar setting, such as their home or office, to see how things integrate and look.
Here are some brands that are crushing it with AR and VR:
Sephora: Customers can test make-up looks and take photos with their outfits at Sephora.

Zara: By holding their phone over a package at a store, Zara consumers may view models wearing their purchases holograms.

Amazon: Customers may use Amazon's AR View app to view things in their homes before purchasing. Every product is rendered to size and scale so that clients can be sure they're making the appropriate choice.

IKEA: IKEA's Studio app allows users to capture fully-measured 3D room designs and current furniture placements. Customers can change the colors of their walls, furniture, storage and shelves, and other accessories and decorations. These updated designs can then be exported in either 2D or 3D.

Voice-based online shopping
According to a global analysis by Wunderman Thompson, voice-based internet purchasing would generate more than $40 billion by 2022 in the United States and the United Kingdom alone, representing an 18% market share.
While specific voice search solutions had a rocky start regarding user experience and privacy issues, the technology is poised to become a fully-integrated fixture in e-commerce customer journeys shortly.

Convenient payment method
According to investment experts LearnBond, the worldwide mobile payment market will reach a record $6.7 trillion by 2023, with Europe accounting for approximately 0.067% of the total.
Customers appreciate the convenience of mobile payments such as Apple Pay, Samsung Pay, and Android Pay. They speed up transactions and give customers trust in their security credentials.
They also have several crucial advantages for busy, customer-focused e-commerce entrepreneurs like yourself, including eliminating the need to manually enter details and increasing conversions by making it easy for clients to checkout.
Conversational AI implementation
Conversational AI is a technology that allows brands and consumers to connect in a human-like manner. The days of frightening robotic voice simulations are over. Chatbots and voice bots of today use powerful machine learning to provide a smooth user experience.
Chatbots are already used by organizations such as Sephora, eBay, SnapTravel, and H&M. They're ideal for answering FAQs, recommending products, delivering delivery information, and promoting deals.
They can even be beneficial during the sales process. Consider them a solid e-commerce trend to keep an eye on in 2022!
Effortless personalization
Machine learning advancements, sophisticated website tracking, and powerful website apps provide unprecedented customization capabilities when you need to give that human touch.
Check out this fantastic example of a simple yet incredibly effective personalization method. The fashion retailer uses geolocation technology to display items based on the current weather conditions. So, when the weather is nice and sunny, your customers will be treated to attractive beachwear, and when it's cold, they'll be treated to the latest parkas or scarves.
This personalization activity is meant to provide consumers with the most relevant, valuable products when they require them. As a result, conversion rates have increased and customers are happy.
Furthermore, according to Salesforce, 66% of consumers expect businesses to understand their requirements and preferences. Therefore if customization isn't currently included in your customer experience plan, now is the time to start!
Did you know that the average social media user spends 2 hours and 24 minutes daily? Social commerce is becoming more popular, and it's worth considering jumping on board before your competition.
TikTok customers, for example, pay an astonishing £37 million per year via the app, which is the most downloaded product on Apple's App Store.
Other social media sites, understandably, are eager to benefit from this surge in social e-commerce. Facebook and Instagram have created live-streamed shopping experiences where users can interact with brands by asking inquiries and purchasing things without leaving the app.
Overall, we expect social commerce to grow as social platforms mature. It's a highly effective tool for retailers, shortening the consumer journey from inspiration to purchase and increasing customer loyalty and conversions.
Blockchain is a modern technology that works without a central supervisory authority to store and transfer information transparently and safely.
The food business was one of the first industries to embrace blockchain to fight food scandals. It is believed that other industries (such as fashion) would follow the lead.
That's wise since consumers are becoming increasingly concerned about product transparency. So consider this: how may blockchain be utilized in your online store?
 Favorable shipping services
Consumers' demands for quick shipping services at a fair price are nothing new, yet delivery dates are not always realized. According to the consumer research survey, nearly half of European shoppers abandon their purchasing cart when the anticipated delivery time is unknown or overly slow. Consumers expect essential delivery in roughly three days, while the most significant number of days they are ready to wait is close to 5.
Offering flexibility and choice, like so many other aspects of shipping services, is critical, especially when it comes to addressing the lucrative Millennial market. While two-thirds of boomers favor standard home delivery, only 51% of Millennials approve, choosing weekend, day, or evening delivery. To encourage clients to order and avoid cart abandonment, provide as many delivery options as possible.
 SMS e-commerce employment
E-commerce has grown in sync with how people shop and engage with businesses. Mobile commerce has grown in popularity over the last decade. While email marketing has been one of the primary channels through which marketers interact, SMS marketing is increasingly becoming the preferred B2C communication channel. SMS marketing is a tool marketers use to communicate with existing consumers who have given the sender permission to do so. Text messages are delivered when a company responds to an event or action. SMS notifications are straightforward and short, typically containing a text message of up to 160 characters, a call to action, and an opt-out option.
Wrapping up
As you can see, there are several intriguing trends that e-commerce retailers should be aware of in the coming year. It's a good idea to stay up to date on how the industry is developing and embrace the right technology and industry trends to help you grow your business sustainably.
We hope this post has motivated you to plan ahead for 2022 e-commerce trends. Make sure to improve your strategy based on the above insights, continue listening to your customers, and keep checking our blog and social media for the most recent e-commerce insights!