In 2022, HBLAB and Launch Zone will jointly establish W3 to respond to the pace of development and talent supply of blockchain outsourcing services.
Founding Background
An IT outsourcing company called HBLAB has over 300 seasoned engineers. Since its launch in 2015, HBLAB has worked with about 500 clients in all shapes and sizes.
LaunchZone (LZ), on the other hand, is a pioneer in bringing blockchain technology to Vietnam, starting with an idea that was rekindled in 2016 and founded in 2020. To support startups in the technology industry, LaunchZone now collaborates with over 300 investment firms and KOLs in the blockchain industry.
W3 was formerly the technology development center of LaunchZone. However, in 2022, to satisfy the rapidly increasing demand for Blockchain outsourcing services, W3 became a joint venture between HBLAB and LaunchZone.
Target Client Issues
・Security risk in data management 
・Data falsification
・Poor system performance
・High operation costs
What is blockchain?
Blockchain is a type of database technology that synchronizes and records information. It manages data in units called blocks, and stores data by connecting them in a chain-like fashion.
Blockchain definition/merits:
Blockchain has the following advantages:
・Prevent falsification of data:
In contrast to the typical centralized system management that stores data on a single server, blockchain stores the same data on different servers. As such, blockchain can prevent tampering with transaction data.
・The system is unlikely to fail:
Blockchain is stable because it employs a P2P network, which is a decentralized network communication model consisting of a group of devices (nodes). Unlike conventional centralized systems, services continue even if some computers go down.
・Low running cost
In the conventional server-client method, data was recorded on a single server, requiring a high-performance server. This results in higher maintenance and inspection costs.
On the other hand, in blockchain, all nodes participating in a transaction are responsible for processing, so it is possible to lower the expected performance needed for peaks.
Blockchain use cases and markets
In 2021, it's anticipated that the market for blockchain-based services would be worth 78.3 billion yen. Going forward, the market size in 2025 is expected to reach 724.7 billion yen.
 Reference link: https://www.yano.co.jp/press-release/show/press_id/2914
Blockchain development can be applied in various areas such as:
Healthcare: Securely manage patient records and clinical procedures
・Real estate: Accurately record information on buildings, land, and owners
Finance: record global payments, taxes and anti-money laundering
・Voting: fraud prevention
・Supply chain: Records of delivery from producers to consumers
Blockchain services we provide and business scenes.
In particular, with business independence, W3 would like to accelerate the application of blockchain in the following fields.
・Public blockchain service
W3.asia offers public blockchain development services used in many industries, bringing transparency and operational efficiency to your business.
・Private blockchain development
We help organizations looking for freedom and economic transparency remain competitive through the creation of a private blockchain solution.
・NFT development
With dozens of blockchain projects success stories to our name, we will get you strategic advice and build NFT platforms that foster greater trust, security, and transparency.
・Decentralized Exchange Development (DEX)
With W3.asia's extensive DEX development experience, we will leverage the rapidly growing decentralized exchange market to open up new revenue streams.
・Centralized exchange (CEX) development
We offer best-in-class Centralized Exchange Development Service, creating a white-label centralized exchange script with tailored features, secured payment gateways integrations.
・Digital wallet solution
W3.asia uses cutting-edge integrations and technology to provide unique mobile and online wallet solutions for both companies and their customers. 
Utilize our knowledge to get your completely protected, user-friendly eWallet software with top-notch UI/UX designs.
・ICO, IEO, STO services
Aspects of creating sites for ICO, IEO and STO platforms
Click here for details of the service: https://w3.asia/
Why W3?
 W3 provides high-quality services with a team of experienced experts and engineers implementing top-rated blockchain products.
・Over 40 experienced developers
In addition to 40 developers with more than 2 years of blockchain implementation experience, W3 has a team of 300 developers working on software projects in different disciplines and technical services.
・Reliable consultant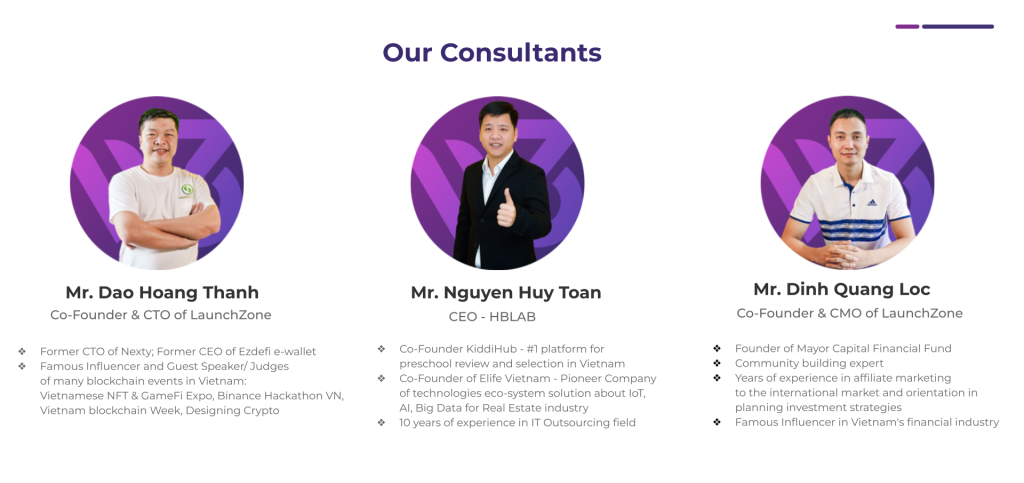 ・25 partners from various fields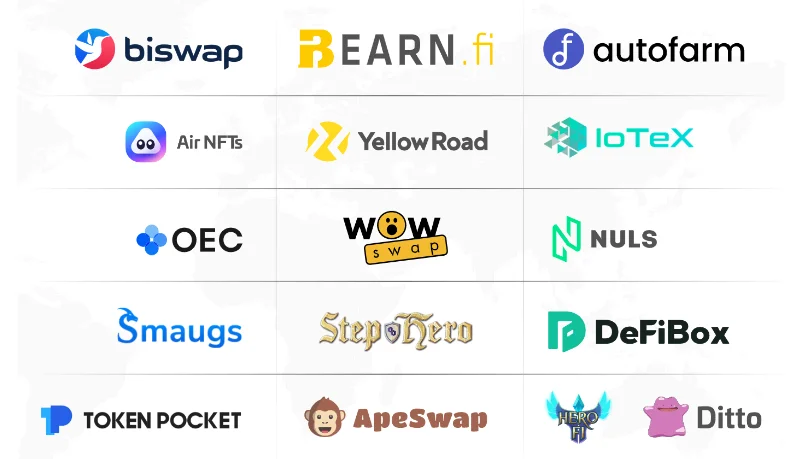 ・Experience developing top-ranked projects
LaunchZone Swap: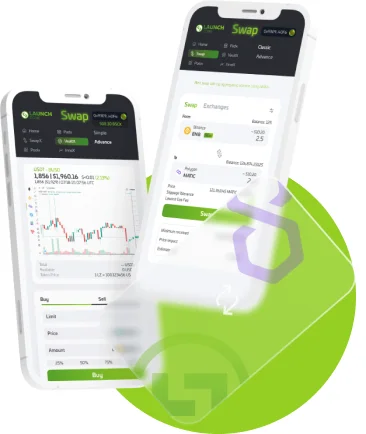 Top 1 of BSC DEXs by monthly active users on DappRadar Top 10 of BSC DEXs with the
best social signals in 24 hours
Ranked 5th in Binance MVB program
LaunchZone Pool: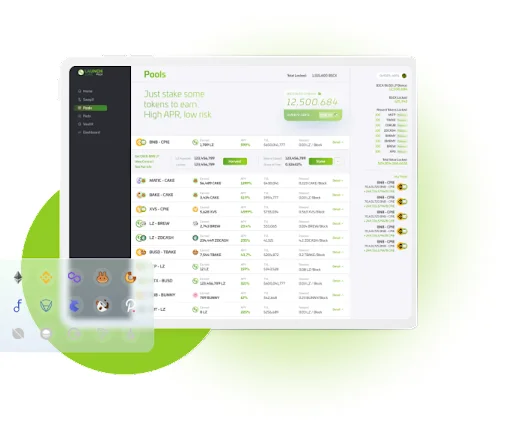 Ranked 8th in BSC's Top Yield Farming Binance MVB program in terms of APY and lowest fees
If you are interested, please contact us via: https://w3.asia/