📒✒ Learning culture has become a distinctive feature at HBLAB. HBLAB-ers continuously seek, share, and apply new knowledge to upskill individual and organizational performance. We are also proud of our considerate coaches and mentors who are always willing to provide technical insights and help us practice professional knowledge skills.
📋🖊 In response to the spirit of expressing gratitude towards our mentors, let's review our learning accomplishment with impressive numbers in the first three quarters of 2021 in the image below!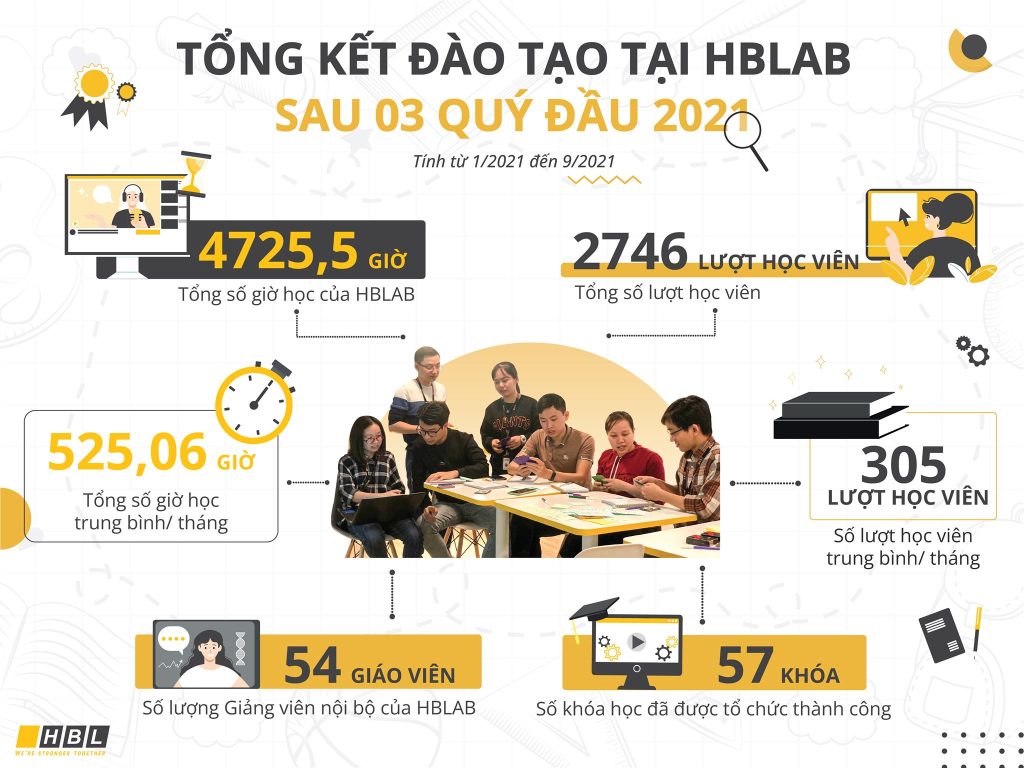 💡 In 2021, from January to September, we spent 4725,5 hours of training sessions with 57 courses successfully held and welcomed 305 HBLAB trainees with 54 mentors.
✅ These learning courses help each member develop themselves, improve the performance of the project and at the same time strengthen the team's bond more than ever. In addition, everyone's learning moments also contribute to demonstrating our core values ​​of 𝒍𝒆𝒂𝒓𝒏𝒊𝒏𝒈 & 𝒔𝒉𝒂𝒓𝒊𝒏𝒈, joining hands in elevating the company's orientation: striving to become a learning organization.